Abarth 500 Esseesse review
The Esseesse is the hottest Fiat 500 Abarth of them all. But are its stunning looks matched by stunning pace? Read our review to find out.
"Smiles per mile - the Abarth 500 Esseesse is a winner"
The Fiat 500 is one of the coolest superminis that money can buy; the Abarth 500 is even better to look at and faster, so surely this top-spec Esseesse version will be simply mind-blowing?
[Click here to watch our video road test]
Dull stuff first. Esseesse is Italian for SS, which is short for super sports, and is a £2,5000 kit which has to be fitted to your Abarth at a dealer within 12 months of the car's registration.
The kit is expensive, but pretty comprehensive. You get some tasty 17-inch alloys, which hide some stunning cross-drilled motorsport-inspired brake discs and stiffer suspension springs. Under the bonnet is a BMC air filter, which helps the engine's breathing, and an ECU tweak, to liberate an extra 25hp, taking the grand, rampaging total to 160hp.
The Esseesse weighs the same as the standard model at 1,035kg, but the extra power means 0-62mph in 7.4 seconds and a top speed of 131mph – improvements of 0.5 seconds and 3mph respectively – although fuel economy and CO2 emissions are unchanged.
But they're just numbers. On the road, you really can tell the difference – and so you bloody well should for £2.5 grand! The first time you press the Sport button on the dash, drop down into second and floor it the little Abarth will definitely bring a smile to your face.
In third and above, the 500 feels genuinely quicker than the normal Abarth too. But part of that is to do with the fact that the suspension is so hard, you're bounced around a lot making you feel like you're travelling faster than you actually are.
The Esseesse is really quick, but because it bounces around so much, which isn't helped by the fact that the steering is really artificial and overly light, you never quite have the confidence to drive as quickly as in a MINI Cooper or a Ford Fiesta.
That said, when you're back in the 500's natural habitat – the city – the Abarth becomes the ultimate traffic light racer, and it's poise and grip can't be faulted, letting you nip in and out of traffic with ease.
But the best bit is when you catch the car's reflection in a shop window as you're bopping along and it puts a smile on your face. Again. And while the Abarth 500 Esseesse can't quite match the Ford or the MINI for driving thrills, it beats both hands down on shear feel-good factor, and that's why it's worth the extra £2,500.
Related:
Car Specs - Abarth 500 Esseesse
| | |
| --- | --- |
| Engine: | 1.4-litre petrol, 160hp |
| 0-62mph: | 7.4 seconds |
| Top speed: | 131mph |
| Economy/emissions: | 43.4mpg/155g/km CO2 |
| Price/On sale | £16,100/Now |
We rate:Stunning looks Decent poke Feelgood factor
We slate:Super-stiff ride Overlight steering Not as good as a MINI
Rating:
by Tom Phillips
Engine management light: top 5 causes of amber engine warning light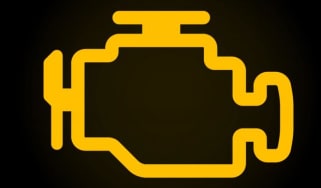 Engine management light: top 5 causes of amber engine warning light
Best new car deals 2023: this week's top car offers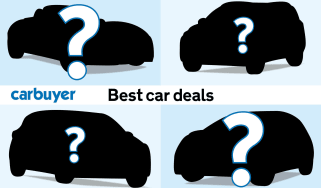 Best new car deals 2023: this week's top car offers
Top 10 best cars under £200 per month 2023/2024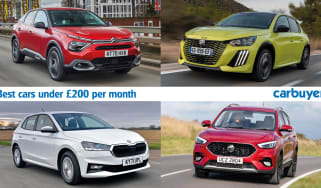 Top 10 best cars under £200 per month 2023/2024