Audi A5 Sportback 2.0 TFSI quattro review
The Audi A5 Sportback
"Yes, it's better looking. Really."
What is it? In a nutshell – an Audi A5 Coupé but with rear doors. Oh, and a practical hatchback tailgate and larger boot as well. The Audi A5 Sportback is also about 10cm longer than the Coupé and has 3cm more rear headroom. Yet despite all this the A5 Sportback starts at £25,440 for the 2.0 TDI petrol which means it is around £1,000 cheaper than the equivalent A5 Coupé. In case you are wondering how this fits in with the rest of the range, this is some £1,755 more than the equivalent A4 Saloon and £650 over a similarly specified A4 Avant, which have slightly less and slightly more boot space than the A5 Sportback respectively.
You can read a new review of the Audi A5 Sportback, here
[Watch our video road test here]
What does it look like?
Sweeter than a big ripe strawberry – well if you go for the bright red paint (it's not so good in silver or light blue). Despite the rear doors the car doesn't look at all bulbous at the back like a Panamera does – Porsche take note! In fact the A5's swooping shoulder line, curved roof, broad stance and pert little butt actually seem to blend better on the Sportback than on the Coupé.
What's it like inside? Upfront, the A5 Sportback is identical to the Coupé. That means peerless quality and a pleasing, if slightly conservative, dash design. There's still the same annoying MMI menu-based system to control everything though. It comes with the optional satellite navigation – which we renamed the 'Shat Nav' after it lead us on several bum steers during our test drive . Shame you can't control on-board functions with normal buttons like in a Porsche Panamera – Audi take note!
However, the big news is in the back. Getting in the rear of the A5 Sportback is easy thanks to those extra doors. And when you are back there it feels just as spacious as an A4. Then there's the boot. It's nice and wide. And although the rakish rear window means you won't be able to ferry wardrobes about like you can in an A4 Avant, its useable space is far more accessible than an A4 Saloon's.
What's it like to drive? The Audi A5 Sportback feels... well sporty. Ish. Like the Coupé, it shares its chassis with the A4 but rides slightly lower and has tweaked suspension. The quattro model, which we drove, has plenty of grip in the corners and exhibits almost zero body roll. And the steering is pretty sharp too… if a little lacking in feedback. While we are having a moan, the ride on the S-Line model, which has beefed up suspension, we drove is a little on the firm side too. So then it's just like the A5 Coupé and A4 then. And that means it's not quite as good to drive or as involving as a BMW 3-Series Coupé.
Even though the A5 Sportback weighs 100kg more than the Coupé, which is actually quite a bit, you'd be hard pushed to notice this difference unless you were to suddenly find yourself doing timed laps of the Nurburgring. Which, of course, you won't.
As for engines it's the usual Audi fare – a nice selection of petrol and diesel units. Most people will go for the 2.0-litre TDI diesel, because they are boring. Personally, we prefer the revvy 211hp 2.0 TFI petrol which is the same engine as in the VW Golf GTI and comes with a seven-speed S tronic paddle shift gearbox as standard. It's great fun yet economical enough – we did 33mpg on our test drive. Verdict You could argue there is little point in the A5 Sportback. If you want a sporty-looking Audi with back seats there's the A5 Coupé and if you need rear doors and a decent boot the A4 Saloon or Avant are more than up to the job. And all that's perfectly true. However, the reality is with the A5 Sportback you don't need any of these models. It's better looking than the A5 Coupé yet as practical as an A4. In fact it's the best car Audi does. Apart from the R8 V10, of course. Now an R8 with rear doors. Wonder what that would be like…
Car Specs - Audi A5 Sportback 2.0 TFSI quattro
| | |
| --- | --- |
| Engine: | 2.0-litre petrol, 211hp |
| 0-62mph: | 6.6 seconds |
| Top speed: | 149mph |
| Economy/emissions: | 38.2mpg/172g/km CO2 |
| Price/On sale | £28,625/October |
We rate:
Looks blumin' sexy More space than Coupé
We slate: Ride can feel harsh (on S-Line) Steering lacks feedback
Rating :
by Mat Watson
Engine management light: top 5 causes of amber engine warning light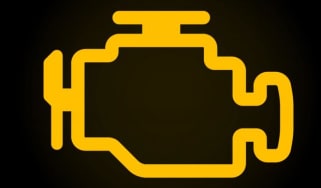 Engine management light: top 5 causes of amber engine warning light
Electric MG 4 to arrive in September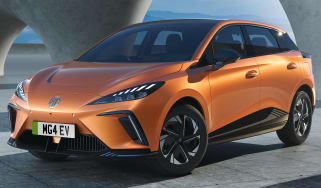 Electric MG 4 to arrive in September
Best new car deals 2022: this week's top car offers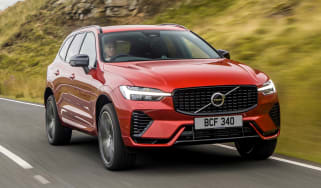 Best new car deals 2022: this week's top car offers