BMW 320d EfficientDynamics review
The BMW 320d EfficientDynamics is the greenest 3 Series BMW has ever produced. We take it for a spin.
"A no-compromise eco-car? Surely not."
What is it?The BMW 320d EfficientDynamics is the greenest 3 Series BMW has ever produced. It emits only 109g/km of CO2 – yet has 50 per cent more power and torque than any other model in its emissions sector.
What's it like on the outside?Erm… the beauty of the BMW 320d EfficientDynamics is that is looks just like any other BMW 3 Series, so there's no compromise to be made when you take the green option.
What's it like on the inside?Just like a normal 320d SE, including the same kit - dual-zone air-con, parking sensors, multifunction steering wheel etc. Next.
What's it like to drive?Sitting next to the regular 320d in the range, it offers drivers a real eco option, while retaining the class-leading dynamics that make the 3 Series such a hit. Under the bonnet is the same 2.0-litre turbocharged diesel engine, detuned by 15hp to 163hp, but with 10Nm more torque at 360Nm.
The addition of a dual-mass flywheel – already fitted to BMW's six-cylinder diesels – reduces vibration and noise at low speeds. This encourages you to change up earlier and run the engine more efficiently. As with all four-cylinder 3 Series since 2007, it gets stop-start, brake regeneration and electric power steering as standard.
On top of this, though, the new car features lowered suspension, longer gear ratios and reduced engine friction. A new wheel design improves aerodynamics, while Michelin EnergySaver tyres minimise rolling resistance. The result is the best economy and emissions of any model in the BMW stable, with the exception of the MINI Cooper D.
Yet if you throw eco driving out of the window, there's still real pace on offer. It covers 0-62mph in 8.2 seconds – only a second slower than a VW Golf GTI. Amazingly, the changes don't affect driving fun. Road noise is minimal, despite the eco tyres, and the suspension is supple. Plus, the engine is smooth and punchy – this car is just as taut and agile as the existing 320d.
VerdictThe BMW 320d EfficientDynamics costs the same as a standard 320d SE and has the same toys, giving buyers a car designed for performance and low emissions without having to compromise on price or spec.
Car Specs - BMW 320d EfficientDynamics
| | |
| --- | --- |
| Engine: | 2.0-litre diesel, 163hp |
| 0-62mph: | 8.2 seconds |
| Top speed: | 137 mph |
| Economy/emissions: | 68.9mpg/109g/km CO2 |
| Price/On sale | £26,680/Jan 2010 |
We rate:No compromise eco motoring Same price as 320d SE
We slate:Are those figures really achievable? Cramped in the back
Rating:
By Bryce Richards
Kia EV4 SUV to take on the Volvo XC40 Recharge
Kia EV4 SUV to take on the Volvo XC40 Recharge
Best new car deals 2022: this week's top car offers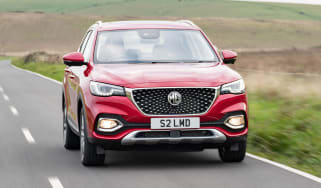 Best new car deals 2022: this week's top car offers
Top 10 best electric family cars 2022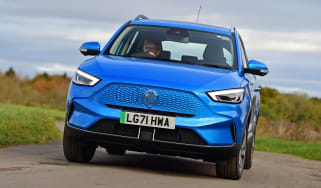 Top 10 best electric family cars 2022