Hyundai Santa Fe 2.2 CRDi Premium review
We review the facelifted Hyundai Santa Fe and discover it's brilliant new engine is not its only charm.
"If you don't care about the badge, this Hyundai is well worth a look"
What is it?The Hyundai Santa Fe is exactly like you'd imagine a big Korean SUV to be – it's cheap, cheerful and, now it's had a jolly thorough overhaul, has a corking new 2.2-liter diesel engine.
What's it like on the outside?To be honest, no-one buys a Hyundai as a style statement – well, at least they don't until the Genesis Coupe arrives here – so the new Santa Fe actually looks rather a lot like the car it replaces.
But if you're something of a Korean car anorak, you can't fail to have noticed that the Santa Fe's face now has some new headlights, a chromier grille and a new front bumper, while there are new rear tail lamps and exhaust pipe exits too. The looks are more chunky and utilitarian, like a small Toyota Land Cruiser, rather than Range Rover plush, but it strikes a decent balance between offering plenty of road presence whilst not being too aggressive.
What's it like on the inside?The Santa Fe interior is massive, with loads of head and elbow room up front. You can even opt for an extra couple of seats for small people for the boot, making it a seven-seater. My Premium top spec car had all the kit you'd ever need too, including luxuries like heated seats, an auxiliary connection and a decent stereo.
On the downside, the design is pretty bland, and stuff like the digital displays fall way behind its opposition. The carbon black plastic trim is OK though. As ever, you pays your money, you takes your choice.
What's it like to drive?The big Hyundai drives like a big, top-heavy SUV, so it's a bit rolly poly in the bends. That said, on the motorway, the long suspension travel smothers the bumps and the steering is nice and accurate. If you venture off road, it's got proper diff locks should the going get snowy, as it did when I drove the car up to Derbyshire for a weekend away.
But it's the engine that's the real star of the show. It's not the best sounding unit but it's got a really beefy power delivery that feels much quicker than its claimed 0-62mph time suggests. I'm not too sure how often you'd get more than 35mpg with it though.
VerdictIf you give a stuff about image, you won't have even got this far in the review. But for those who have, the Santa Fe is actually well worth a look. It hasn't got the brand kudos of say a Toyota RAV4, but it's cheaper and bigger than the Toyota, and its new engine is a belter.
Car Specs - Hyundai Santa Fe 2.2 Premium
| | |
| --- | --- |
| Engine: | 2.2-litre diesel, 174hp |
| 0-62mph: | 9.8 seconds |
| Top speed: | 118mph |
| Economy/emissions: | 41.5mpg/176g/km CO2 |
| Price/On sale | £23,245/Now |
We rate:Corking engineGreat 5-year warranty
We slate:A bit agriculturalBadge snobbery
Rating:
By Tom Phillips
Engine management light: top 5 causes of amber engine warning light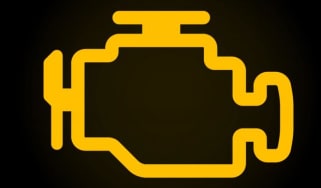 Engine management light: top 5 causes of amber engine warning light
Best new car deals 2023: this week's top car offers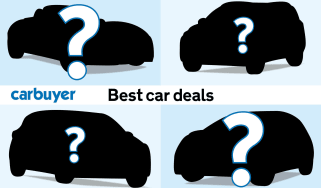 Best new car deals 2023: this week's top car offers
Swoopy new Toyota Sport Crossover Concept to take on Polestar 2 in 2025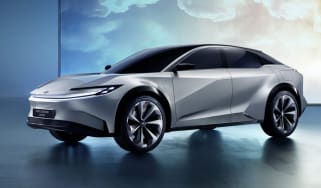 Swoopy new Toyota Sport Crossover Concept to take on Polestar 2 in 2025