Kia Sorento 2.2-litre Diesel Review
An all new soft-roader from Kia, eh? Should the likes of Honda be worried? Well...
"Taking a look at the torque the new unit throws out reveals why it's so bleedin' quick "
What is it?All new. That's what it is. The new Kia Sorento hasn't only grown a new nose, but a whole new chassis, interior and seat layout. It's also a lot better to drive than you'd expect from 'just a' Kia.
What does it look like?Much nicer than a fair few mid-size SUVs (definitely better than the 'baboon's arse' BMW X3).
Kia has applied its new 'tiger nose' (seriously, they call it that) grille to give the Sorento an edgier look. Like the updated c'eed it's lost the Pacific-Rim look and has a much more premium feel. From certain angles, though, it looks like a cartoon dog...
That said, the rear end isn't the most exciting thing to look upon. It's a little bland, but nothing an interesting paint job can't fix.
Like the c'eed, the Sorento also features LED-look light clusters at the rear. I fear they'll be a Kia 'thing' for a while. Just don't be fooled - they're are no LEDs in the rear, just a spiffy cover over regular lights. Nothing more.
What's it like inside?Pretty huge, actually. There's acres of space to play around in, especially up front.
You can spec a third row of seats, too. Folding into the boot, they don't take up any space at all, but be warned – they are for occasional use only. It's not that they're flimsy, it's that they're really only designed for kids or their friends. While I'm not the tallest of people, I couldn't see myself in there for any more than an hour or so.
Getting in and out of them is fairly easy – just flip a couple of levers on the main bench and you're in.
From a tactile point of view, the cabin is very nice. The plastics, though occasionally harsh, are nice to touch and look quite 'premium'.
The centre console is a well designed and put together affair, with buttons for just about everything.
Our test car also came with dual-zone climate control – which was brilliant. Talking of climate control… There are vents in the B-pillar to cool/steadily cook second row passengers and underfloor vents for third row occupants.
Oh, and the optional reversing camera in the rear-view mirror is a neat gadget. If you can spec it, do.
So what's it like to drive?Debuting a 2.2-litre diesel, the Sorento has the capability to shift and then some. It comes with a sub-ten second 0-62mph time, which is respectable in itself. But taking a look at the torque the new unit throws out reveals why it's so bleedin' quick – 421nm is a fair bit. Add a decent six ratio gearbox and you'll end up with a sprightly car – as Kia has.
Kia was all for saying how much more road focussed the Sorento is now, and they seem to be right. However, as is the case with all these things out test route was spread over several very smooth roads with nary an imperfection. We did have a very short 'off-road' section, but that was more like a dirt track than a rugged rock scramble. But from what we've driven it is very smooth over even the harshest surfaces.
Handling, too, is supposed to be more 'car like', and it is. But there's only so much 'car like' handling you can get away with before a tall, heavy car decides to lean over. At low speeds it's balanced and taut, but when you've got some bends to tackle at 'some' speed prepare to get a bit… leany. That said, the occasional lean isn't too bad now is it?
VerdictWhile prices aren't confirmed yet, we do know the base Sorento will cheaper than the current car, so it's going to be cheap. Which can only be a good thing.
And while people may scoff at the Kia badge on the front, they'll stop when they get in. It's cheap, handles well enough, can build up a fair lick and looks pretty sharp, too. But it's not an off roader. Get one to transport children and granny about in, not to scale mountains.
Partnership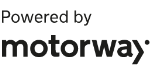 Need to sell your car?
Find your best offer from over 5,000+ dealers. It's that easy.
Car Specs - Kia Sorento 2.2-litre Diesel
| | |
| --- | --- |
| Engine: | 2.2-litre diesel, 197hp |
| 0-62mph: | 9.6 seconds (4wd tested) |
| Top speed: | 118mph |
| Economy/emissions: | 42.8mpg/174g/km CO2 |
| Price/On sale | £TBC/Q1 2010 |
We rate: Edgy new lookSuprising turn of pace
We slate:LED-ique rear lights It's not an off road vehicle
Rating:
By Alex Goy
Tesla Cybertruck finally delivered: specs, prices and UK availability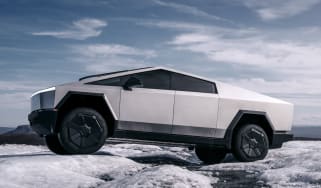 Tesla Cybertruck finally delivered: specs, prices and UK availability
Engine management light: top 5 causes of amber engine warning light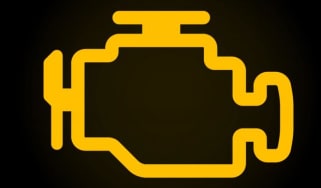 Engine management light: top 5 causes of amber engine warning light
Best new car deals 2023: this week's top car offers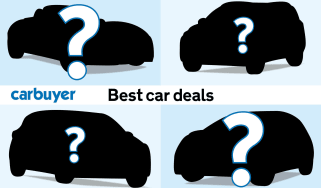 Best new car deals 2023: this week's top car offers