Toyota Aygo Platinum review
We review the top-of-the-range Toyota Aygo Platinum to see if it offers the iQ experience for less cash.
"Is it an iQ for people on a budget?"
What is it?While Toyota's excellent iQ does a fine job of turning heads and making headlines, the Aygo keeps plodding on under the radar offering well priced, well packaged urban transport. But while it doesn't have the iQ's wow factor, this special edition Aygo Platinum has all the creature comforts you could ever need for a fair bit less cash too.
What's it like on the outside?The Aygo isn't a bad looking car at all. At the front its sculpted headlights, stubby bonnet and minimal overhang make it look aggressive, in a passive sort of way – the stumpy front end is a total bonus when you're slotting the car into a tight parking space though.
At the sides you get 14-inch alloys on the Platinum to compliment the shiny silver paint, and at the rear you get my favourite Aygo design feature – the super-simple one-piece glass tailgate. It's no iQ, but it looks way classier than its sister cars, the Citroen C1 and Peugeot 107.
What's it like on the inside?It seems a bit odd to call a car with leather, six-speaker stereo and air conditioning spartan, but the Aygo's simple, functional layout is minimalist to say the least. It certainly makes the iQ's fussy innards seems a tad contrived.
There are some particularly plasticy plastics on the dash, but the Aygo isn't built to be the last word in luxury either. It's seriously spacious for such a tiddler too, with plenty of space in the front for two big blokes, while the back seats are fine for adults on short journeys. The boot is small, but while it will fit a fair few bags of shopping, not all shoppers will be able to lift bags over the Aygo's particularly high boot lip.
What's it like to drive?The Aygo isn't a sparkling drive out of town, but that misses the point entirely. Around the rat runs of South London it acquitted itself well, darting in and out of side roads with its tiny 67hp three-pot engine thrumming away under the bonnet - you could almost trick yourself into thinking you're in a very slow, small 911.
All the controls are super-light too, so your commute is made no more arduous than it has to be. There's loads of steering lock thanks to that titchy engine not taking up much space under the bonnet, soonce you arrive at your destination you won't have trouble squeezing into the tightest of parking spots.
I really like the heating and ventilation controls on the centre console too. It's a dead simple but seriously effective design that's more intuitive than the glitzy controls on the iQ.
VerdictThe iQ is all about fashion, but the Aygo is all about function - it's a good little city car that gets you to urban point A to urban point B without fuss. But while the Aygo Platinum is well specced, it's not exactly cheap. And that's where the equally simple, equally fun but much cheaper Hyundai i10 beats it hands down. And if I was paying this much for a little urban runaround, I'd go for the vastly more desirable Fiat 500 every time.
| | |
| --- | --- |
| Engine: | 1.0-litre petrol, 67hp |
| 0-62mph: | 14.2 seconds |
| Top speed: | 98mph |
| Economy/emissions: | 62.8mpg/106g/km CO2 |
| Price/On sale | £10,342/Now |
We rate:Thrummy little engineSimple but effective interior
We slate:It's too expensiveFiat 500 or Hyundai i10
Rating:
By Tom Phillips
Top 10 best hybrid cars 2021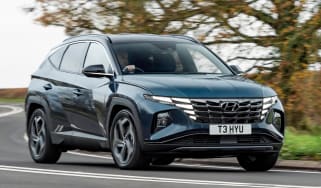 Top 10 best hybrid cars 2021
Genesis GV80 SUV review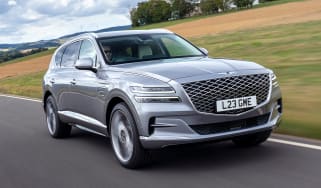 What is AdBlue?