Toyota Prius 1.8 VVT-i T Spirit - review
We hit London in the first Toyota Prius III in the UK. Read our review to find out if it's the best hybrid ever made.
"The new Prius doesn't just beat the Insight, it batters it"
What is it?This is the third generation of the Toyota Prius hybrid. It promises to be by far and away the best yet because it's bigger, better looking and has more toys, as Toyota tries to encourage drivers to abandon their conventional Ford Focuses, VW Golfs et al.
What does it look like?The new Prius' looks much better than the suppository-esque Honda Insight. Key the Prius' 0.25cD drag coefficient is how air travels off the back of the Prius. So that's why you get such an intricate sharp-edged bumper and a long tailgate spoiler.
It's not as striking at the front, and despite driving the car around London for over two hours, not one person clocked the new Prius. But perhaps that's a good thing, as the new Prius doesn't look unusual, and thus wouldn't put off prospective new buyers. What's it like inside?The Prius has the same wheelbase as a Toyota Avensis so there's loads of room for the driver and passenger, with plenty of cubbies, cupholders and a double glovebox to dump stuff. The sweeping dash is functional, well built and well laid out. You could almost call the slender air vents stylish. Almost.
The rather upright multi-function steering wheel controls the phone, cruise control and even the heating. In the sweep of the dash are lots of confusing displays telling you how eco friendly you're being. I stuck with the nice picture which shows which combination of engine, motor or battery is being used at a particular time.
In the back there's plenty of leg and headroom and the boot is still massive despite having the batteries buried under its floor. Less impressive was the upholstery in my car, which felt like it had been clad in several of Jordan's velour tracksuits.
What's it like to drive?The Prius rides well and it's quiet thanks to good insulation and its slippery body. The steering is light and direct, and the turning circle is tight. Toyota's decision to upgrade the Prius' engine from a 1.5-litre to a more powerful 1.8-litre means the CVT 'box makes less of its characteristic mooing noise, despite having around 1,400kg car to move.
The Prius will set off in electric mode – something the Insight can't do – which is eerily silent but quite slow thanks to the lazy throttle response. The engine kicks in when the battery is short of juice or if you accelerate hard.
But while it's all very clever, the 72.4mpg figure that Toyota claims for the Prius isn't easy to replicate. On a mixed drive taking in a range of condition – from free-flowing motorway to stationary Central London – I managed to achieve 56.6mpg. This fell to 46.6mpg in town because the battery ran out and the engine needed to kick in to keep the car ticking over.
VerdictThe Toyota Prius is big, well specced and comfortable, and it's hard to argue against an average fuel figure in the high 50s for a car with a 1.8-litre petrol engine. It can't compete dynamically with a normal Focus or Golf, and despite Toyota's efforts it still feels quite different to drive. But as an engineering achievement it's impressive, and it leaves its rival, the Honda Insight, completely outclassed.
Car Specs - Toyota Prius 1.8 VVT-i T Spirit
| | |
| --- | --- |
| Engine: | 1.8-litre petrol, 99hp + 82hp electric motor |
| 0-62mph: | 10.4 seconds |
| Top speed: | 112mph |
| Economy/emissions: | 72.4mpg/89g/km CO2 |
| Price/On sale | £18,370/August |
We rate:Refinement is good Hybrid system best ever
We slate:It's not cheap It's not that eco friendly
Rating:
by Tom Phillips
Car dashboard warning lights: the complete guide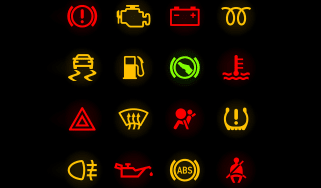 Car dashboard warning lights: the complete guide
Best new car deals 2021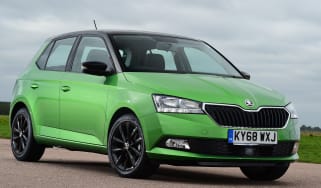 What are Audi TFSI petrol engines?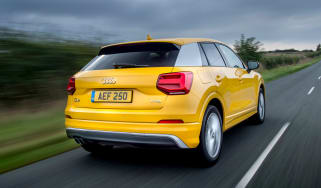 What are Audi TFSI petrol engines?