Aston Martin DBS Superleggera Volante
"The Aston Martin DBS Superleggera Volante is the ultimate four-seater convertible"
Pros
Glorious engine
Exciting to drive
Great design
Cons
Epic running costs
Unknown reliability
Impractical
The Aston Martin DBS Superleggera Volante is the high-performance version of Aston's most exclusive DB11 drop-top, designed for those buyers who want more than the 630bhp produced by the base model.
Its 5.2-litre V12 twin-turbo engine has been engineered to produce an outrageous 715bhp, with a wall of torque arriving from just 1,800rpm. Unlike its four-wheel drive Bentley Continental GT rival, an impressive feat of traction sees the rear-wheel drive DBS Superleggera Volante launch from 0-62mph in 3.6 seconds without turning its tyres to dust. Its 211mph top speed is identical to that of the coupe, despite the addition of a soft-top roof.
Able to fold away in 14 seconds, the fabric roof gives the Superleggera an added layer of character on top of the transformation brought about by switching between driving modes. Our favourite is the comfiest GT setting, bringing a combination of speed and serenity that suits the big Aston. In Sport+ the engine is responsive and relentless, so it's a good job enormous carbon ceramic brakes are fitted. The Volante's sheer size means it can feel too wide to attack narrow lanes, but it comes alive on wider, faster roads, with direct steering and huge grip aided by perfect 50:50 weight distribution.
More reviews
In-depth reviews
You'll be able to cover big distances in the DBS Superleggera Volante with little fuss. Its interior is luxurious and benefits from Mercedes' infotainment systems, while a 224-litre boot is big enough for a weekend away or two sets of golf clubs. There's a set of rear seats too but with tiny amounts of knee room, they're only really useful for adults in a pinch. Two ISOFIX points are included for child seats, however.
MPG, running costs & CO2
The DBS Superleggera Volante could feature one of the last new V12 petrol engines
Every petrol-powered supercar comes with sky high CO2 emissions, and a figure of 295g/km means the DBS Superleggera Volante is no exception. In reality this won't have too much effect on running costs because VED (road tax) will still be charged at a flat rate of £145 a year, once the first five renewals of £465 are paid courtesy of the over-£40,000 luxury car surcharge.
Fuel-efficiency is a combined 20.1mpg according to the latest WLTP testing regime, an almost identical figure to the Bentley Continental GT Convertible. And, just like the Bentley, while this makes it one of the thirstiest cars on sale, there's actually a lot of technology employed to cajole even this figure from the big engine. Aston Martin's 5.2-litre features cylinder deactivation - effectively making it behave like a smaller engine under light loads - and stop-start to cut the engine in traffic.
Peripheral running costs will be just as extreme as the Bentley too, with a top group 50 insurance rating virtually guaranteed. Meanwhile, sending 715bhp to just the rear tyres means you'll need an expert tyre fitter saved in your phone's favourite contacts.
Engines, drive & performance
Huge power is complemented by a capable chassis and carbon ceramic brakes
According to Aston Martin, the DBS Superleggera Volante is the ultimate expression of a four-seater convertible. To put that into context, its incredible 211mph top speed is unchanged from the coupe, and 4mph faster than its Bentley rival.
Its immense power figure comes from a 5.2-litre V12, and if that wasn't enough on its own, it's also boosted by twin turbochargers for a colossal 900Nm of torque. Clever traction control and wide rear tyres help the rear wheels deploy this power, with a carbon-fibre prop shaft sending the engine's power to a strengthened eight-speed automatic gearbox. The sprint from 0-62mph takes 3.6 seconds (0.2 seconds longer than the 100kg lighter coupe), pinning you back in the seat as maximum torque arrives from just 1,800rpm and a dramatic wail comes from the V12 engine.
Partnership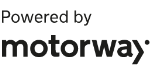 Need to sell your car?
Find your best offer from over 5,000+ dealers. It's that easy.
Three driving modes called GT, Sport and Sport+ progressively ramp up the experience, with GT arguably the best suited to the Volante for its serenity, but even in its softest setting some bumps send a shimmy through the car where the Continental GT would remain composed. On tighter roads, the DBS Superleggera Volante never manages to feel like a small car, but the faster roads it loves, highlight accurate steering, superglue grip and standard carbon ceramic brakes that are more progressive than before.
Interior & comfort
Attractive and luxurious, so long as you don't mind the Mercedes parts
Most Aston customers are likely to spend around £300,000 on a DBS Volante Superleggera once some options are taken into account, and the interior is as wholly swathed in leather as you'd expect. If a surface looks metallic or wooden, it will feel as it should to the touch - there aren't any painted plastics here. There are some gorgeous touches too, from the elegant flat-bottomed steering wheel to the tactile metal shifters for the automatic gearbox.
More disappointing for some will be shared parts with Mercedes, from column stalks to the eight-inch infotainment system, but it's long been a fact that many of the world's most iconic supercars have shared rudimentary parts with more run-of-the-mill donor cars - even coaches in the case of the McLaren F1's rear lights.
Six headliners are available to personalise the inside of the soft-top, while an optional carbon fibre finish for the windscreen surround can be carried on to the tonneau cover. The roof can be stowed in 14 seconds and closed again in 16, and operated from inside the car or from the key fob.
Practicality & boot space
Pack carefully and longer trips are possible
Describing the DBS Volante Superleggera as a four-seater is technically correct but adults will only want to crowbar themselves into the back for very short trips. The rear seats do provide space for kids (with two ISOFIX child seat mounting points) or shopping. Most owners will likely place the wind deflector above them, reducing buffeting with the roof down.
Owners of fast GT cars like the DBS are expected to drive long distances, so a reasonable boot is necessary, and here the 224 litres of boot space just about delivers. It's 20% bigger than the DB9 Volante's boot, and can accommodate two sets of golf clubs.
Reliability & safety
The DBS Superleggera Volante is something of an unknown quantity but attention to detail is paramount
Unfortunately, cars as rare and exotic as the DBS don't feature in our Driver Power survey, so we can only take a more subjective approach. The DBS Superleggera Volante looks and feels incredibly well built, using the latest production methods, and it features a new V12 engine based on all of Aston's hard won road-car and racing knowledge.
It will also be reassuring to some that many of the car's electronic and safety features are now also shared with Mercedes. The car features six airbags, lane-departure warnings and clever stability control but misses out on the autonomous emergency braking offered in the Continental GT.
Price, value for money & options
0