Aston Martin DBS Superleggera coupe
The Aston Martin DBS Superleggera is a super GT with incredible performance and effortless cruising ability; it feels exactly like an Aston should
Pros
Incredible engine
Comfortable
Exclusive
Cons
Gearbox
Impractical rear seats
Ferrari 812 better to drive
The Aston Martin DBS Superleggera is Aston's latest super GT – and is defined by its exceptional twin-turbocharged 5.2-litre V12 engine. The engine has already seen action in the DB11 but in the DBS its power has been increased to 715bhp, resulting in a 0-62mph time of 3.4 seconds and a top speed of 211mph.
With a price of around £225,000 and a power output of more than 700bhp, the Aston takes on the Ferrari 812 Superfast and GTC4 Lusso, along with the Bentley Continental GT.
In terms of character, the DBS falls somewhere between the Ferraris and the Bentley, offering a more relaxed and refined experience than the 812 Superfast, but superior handling and more driver engagement than the Continental GT.
The less frenetic feel compared to the Ferrari is down to the Aston's slower steering and a gearbox that can feel a little sluggish when you're really pushing hard. The DBS Superleggera flows beautifully through long, fast corners but it doesn't feel as razor-sharp, sensitive or involving as an 812 Superfast in really tight bends.
Wherever you are, the Aston sounds fantastic, with driving modes that ramp up the car's responses also delivering an increasingly wild and unchecked exhaust note. The car's abundant pulling power and compliant ride help make it a very competent cruiser and surprisingly easy to drive.
More reviews
In-depth reviews
Inside, the leather-lined cabin offers all the comfort and luxury you could expect, and a 2+2 layout emphasises the DBS Superleggera's GT credentials. Purely looked at as a driver's car, the DBS isn't perfect, but overall it's a hugely powerful, luxurious and comfortable GT that feels and looks very special indeed. In short, it's pretty much everything we've come to want and expect from a flagship Aston Martin.
MPG, running costs & CO2
Big powerful V12 engine is not economical and ownership will be an expensive experience
The DBS Superleggera is so expensive to buy in the first place that how much it costs to run is unlikely to be of much consequence to owners.
This is just as well, as the 5.2-litre twin-turbo V12 is claimed to return just 22.9mpg, a figure that'll drop dramatically if you drive the car with any enthusiasm or get struck in traffic. When you reach the level of power on offer here, efficiency will never be high – a rival like the Ferrari 812 Superfast claims 18.9mpg, and its CO2 emissions of 340g/km are higher than the 285g/km emitted by the Aston.
After the first year, CO2 emissions no longer have a direct impact on VED (road tax), so the DBS Superleggera, along with other cars like the Ferrari, costs a flat £140 a year, plus a £310 surcharge for years two to six of its life, as it costs more than £40,000 to buy.
Aston Martin gives customers a three-year/unlimited-mileage warranty on its cars, with the option to extend the cover at cost when it expires. The DBS will comfortably be rated in the highest insurance group, consumables such as tyres and brake pads will be costly and servicing won't be cheap, either.
Engines, drive & performance
A blend of GT relaxation and sports-car dynamism to go with phenomenal engine
The 5.2-litre twin-turbo V12 engine in the DBS Superleggera is key to the car's character. It produces a whopping 715bhp and can get the Aston from 0-62mph in 3.4 seconds, going on to a top speed of 211mph. In-gear pull is one of the most noticeable traits of the engine, with the DBS getting from 50-100mph in fourth gear in less time than a Ferrari GTC4 Lusso. It's a different sensation too, with violent acceleration and a great noise, even if it's not quite as tuneful as the GTC4 Lusso V12's exhaust.
Partnership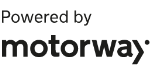 Need to sell your car?
Find your best offer from over 5,000+ dealers. It's that easy.
While straight-line speed is staggering, the DBS Superleggera is more relaxed to drive than the Ferrari and less intimidating than the performance figures suggest. This is, after all, a GT car, and it's capable of cruising at very high speeds in impressive comfort as a result. It's also very capable in fast, flowing corners, but lacks the ultimate adjustability and finesse of the Ferrari on the most challenging roads.
There are three separate driving modes available, making the car incrementally more sporty, with the ride setting in the most aggressive Sport+ mode feeling rather too firm. However, it does provide you with the most unchecked version of the V12's exhaust note, which is suitably aggressive anyway, but gloriously theatrical in the most extreme setting.
The steering is well weighted but very quick and sometimes this exposes the weight of the car as you wait for the chassis to react to your inputs. The eight-speed ZF automatic gearbox can also feel sluggish for a car with this much power, especially compared to dual-clutch alternatives. The carbon-ceramic brakes are excellent, however: easy to modulate and offering a huge amount of stopping force.
Interior & comfort
Plush, luxurious interior complements the surprisingly compliant ride
The inside of the DBS Superleggera is as plush as you'd expect from an Aston Martin GT, particularly one that costs more than £200,000. There's beautiful leather seemingly everywhere you care to look and the dashboard is easier on the eye than that of the latest Vantage, as there are fewer buttons. However, the Mercedes-sourced column stalks are a bit of a let down, feeling perfectly fine in a C-Class but a bit low rent in an Aston Martin. Elsewhere, the infotainment system isn't the most cutting-edge on the market, but it works well. It uses the software from the old Mercedes E-Class, but with a makeover courtesy of Aston Martin graphics.
The DBS has a lower ride height and firmer suspension than the DB11, which is most obvious in tight bends. While this helps the car stay flat through corners, it doesn't make the Aston feel brittle over rough roads, maintaining its GT credentials in the softest drive setting.
Practicality & boot space
Practicality is not a DBS Superleggera selling point but 2+2 layout is handy
The DBS Superleggera is a coupe, so practicality isn't one of its strong suits. Inside, there's at least a 2+2 layout, so there are two rear seats where some rivals have none. In reality, you can only really comfortably fit children or bags on these seats, but they're better than nothing. A Ferrari GTC4 Lusso is more practical if you plan on carrying passengers.
Boot space stands at 270 litres, meaning you won't be able to get much more than a few soft bags in the back. The capacity is slightly less than you get in a Ferrari 812.
Reliability & safety
Aston Martin has a reputation for decent reliability
Aston Martin doesn't sell enough cars for it to feature in our Driver Power owner surveys, so we don't have hard data about the brand's reliability or overall satisfaction. However, the V12 engine in the DBS Superleggera has been used in other models already, as has the ZF gearbox, so they should prove reliable.
Similarly, Euro NCAP won't crash-test the DBS Superleggera because too few are made, but it comes with plenty of safety equipment.
Price, value for money & options
Undoubtedly expensive but not out of the ordinary for a car of its type
The DBS Superleggera starts at £225,000, but once you start adding options (and there are plenty to choose from) the price will end up far higher. There are over 40 paint colours, six alloy-wheel designs, various carbon-fibre body parts and a variety of colour combinations for the interior.
Relative to cars like the Ferrari 812 Superfast, the Aston doesn't look that expensive, undercutting it by £35,0000.