Aston Martin DBS Superleggera Concorde Edition lands
Limited to 10 examples, the special-edition DBS Superleggera celebrates 50 years since the first Concorde flight
The Aston Martin DBS Superleggera is getting a new Concorde special edition, marking the iconic plane's first journey 50 years ago. Only 10 cars will be produced and all are to be sold from Aston Martin's Bristol dealership, which is a stone's throw from where the last Concorde ever to fly now sits. The price is revealed upon application, but expect it to cost much more than the £225,000 standard DBS.
The car will be painted in an exclusive livery, comprising white paint and British Airways colours on the front spoiler, rear diffuser and along the sides of the roof. There's a chrome BA logo on the front wings, and a silhouette of Concorde on the carbon-fibre roof. Elsewhere, the DBS Superleggera Concorde Edition gets exclusive Aston Martin badges, aircraft identification numbers and signed plaques.
There are similar additions inside. Concorde logos can be found on the seats, and the titanium gearshift paddles are made from the plane's compressor blades. The Alcantara suede-like headliner features a unique 'sonic boom' graphic, and you'll find another Concorde-related graphic if you flip the driver's sun visor down. There are also new sill plaques, and the seatbelt buckles are made from solid aluminium.
Aston Martin hasn't touched the engine from the standard Superleggera but the performance was already stratospheric. A 5.2-litre V12 engine with two turbochargers, it produces 715bhp and 900Nm of torque. Zero to 62mph takes just 3.4 seconds, and you'll be doing 100mph three seconds later.
The special-edition DBS Superleggera is the latest Aston Martin in the company's 'Wings Series', a line of limited-run aviation-focused specials. It follows the Aston Martin Vanquish S Red Arrows Edition, the Aston Martin Vantage Blades Edition and the V12 Vantage S Spitfire 80 model. The unveiling of the DBS comes 16 years to the day since Concorde last touched down.
Some of the profits from the cars will be donated to the Air League Trust, a charity that teaches children from less-privileged backgrounds to fly and provides some of the tools to help them become aviation engineers.
See how the Aston Martin DBS Superleggera compares to two of its main rivals, the Ferrari 812 Superfast and the McLaren 720S.
Best new car deals 2022: this week's top car offers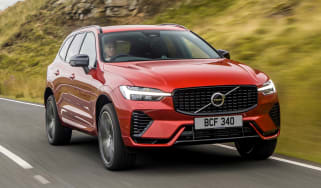 Best new car deals 2022: this week's top car offers
Engine management light: top 5 causes of amber engine warning light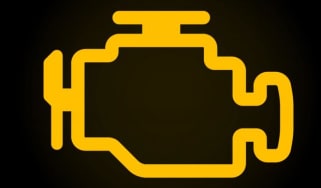 Engine management light: top 5 causes of amber engine warning light
Top 10 cheapest electric cars 2022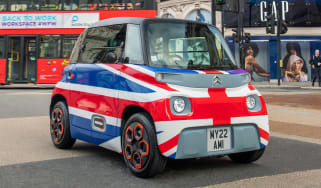 Top 10 cheapest electric cars 2022