Best pressure gauges to buy 2020
These digital tyre-pressure gauges can ensure your car maintains its fuel efficiency and stays safe
Millions are spent by car manufacturers every year to fine-tune their cars' fuel efficiency, refinement and handling, and it all goes to waste if your tyres aren't inflated correctly. Underinflated tyres wear out more quickly, make it harder to stop or manoeuvre in an emergency and can cost you more money in fuel.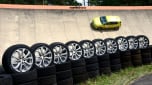 Best car tyres to buy 2022
It can take just a few minutes every week to check your tyres and avoid these expensive and potentially dangerous consequences; a process made much easier with a good digital tyre-pressure gauge. Read on for our list of the best tyre-pressure gauges on the market to give you our top recommendations.
How we tested them
For this test, we used two tyres: one fitted to a steel rim, and the other fitted to an alloy wheel. We then took readings at 20, 25 and 30 pounds per square inch (psi). We were looking for gauges with a clear display and awarded bonus points for products with a backlight and torch, which come in very useful in darker conditions. Some products had handy features like an auto power-off function to save battery life, but we checked to make sure each gauge gave at least 25 seconds to check all four tyres before it turned off.
To check ease of use for the products as a whole, we also read the instructions for each unit to see how clear they were and whether they instructed users to only take pressure readings on cold tyres. All the gauges had psi and Bar scales and some could also give readings in kpa and kg/cm2. Disappointingly, none of the models we tested included a protective carry pouch. Our final verdicts also took into account the cost against each product's offering to give our list of the best tyre-pressure gauges.
Verdict
Despite being slightly inaccurate (just 0.5psi) in one of our tests, the Ring RTG4 still had enough great features to secure it the top spot. Despite the simplicity of the Draper, it produced good results at the right price, securing second place. Although the Halfords device was the most expensive offering, it really impressed us, which earned it third place in the test.
Read on for our list of the best digital tyre-pressure gauges...
Ring RTG4 Digital Keyring Gauge review
Price: Around £7 Rating: 5/5
The RTG4's small size makes it very easy to tuck away in a glovebox or door pocket, even if it's probably a bit too big for a bunch of keys. The backlight and torch made it easier to see in low light and they stayed on once activated.
While using the Ring, the readout stayed on for 70 seconds, while the latest pressure reading stayed on the display for 12 seconds, making it ideal for checking all four tyres. Comprehensive instructions included lots of diagrams, but there was no mention of the need to measure tyres when they're cold. The RTG4 had one misstep, reading 0.5psi high at 20psi, but it still impressed enough to win this test.
Draper Digital Tyre Pressure Reader 01071 review
Price: Around £11 Rating: 4.5/5
On first impressions, the Draper doesn't appear to offer much; there is no light or backlight, which can make it difficult to use in low-light conditions. However, in other areas it really shone; giving perfectly accurate readings at each point and beeping to indicate when it was working and when it had a reading. It was fairly quiet to use as well, with the nozzles attached to the valves fitting perfectly every time. It stayed live for 33 seconds and has the usual four scales. The instructions advised checking the tyre pressures when the tyres were cold, as it should, and it worked well, offering good value for money.
Halfords Digital Programmable Tyre Pressure Gauge review
Price: Around £20 Rating: 4.5/5
Partnership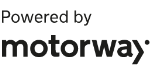 Need to sell your car?
Find your best offer from over 5,000+ dealers. It's that easy.
One of the highlights of this great gauge from Halfords is its attractive, yet practical design. There's a bleed valve under the metallic nose piece and a huge blue backlit 40 x 22mm display which helps make it very user-friendly. This gauge was automatic, so although it stayed live for only 20 seconds, it didn't matter. No matter the type of wheel, the nozzle was a perfect fit for the valves and once the pressure gauge had a reading there was a confirmation beep - it had four scales and the reading accuracy was almost perfect. The Halfords pressure gauge ranked highly because it was easy to use and allows you to program front and rear tyre pressures.
PCL Digital Tyre Pressure & Tread Depth Gauge DTPG7 review
Price: Around £17 Rating: 4/5
The PCL has dropped down the list since previous tests, because there's new, stiffer competition now on the market. However, if accuracy is your top priority, the PCL DTPG7 shouldn't let you down. It featured one of the biggest displays in our test, while its angled nozzle meant it fitted our tyre valves without issues. We found the buttons easy to operate and logical.
One tap activates the backlight, while a second press turns on a nose torch that stays on. We liked the fact the PCL also features a tread depth gauge – making it unique in the test. The instructions failed to mention checking the manufacturer's recommended tyre inflation levels or to check cool tyres, though. The PCL is a great digital pressure gauge, then, but it misses out on top three, with newer arrivals offering more for the price.  
URAQT Digital Tyre Pressure Gauge review
Price: Around £6 Rating: 3.5/5
Available only from Amazon, the URAQT pressure gauge comes in at an attractive price. The design is well thought-out, with the shape of the outer casing designed for easy gripping and the 'on' button in an easy-to-reach position. Another strength is that it comes included with four plastic valve caps and a basic tread-depth gauge. Unfortunately, the instruction manual was difficult to read because it was likely Google-translated, and there was no mention of checking the manufacturer's inflation recommendations or testing when the tyres are cold. It stayed on for a respectable 25 seconds and the reading was just 1.5psi off, which wasn't bad.  
AA Digital Tyre Pressure Gauge review
Price: Around £8 Rating: 3.5/5
It's difficult to differentiate between this gauge and the URAQT offering, apart from the AA logo and higher price. On closer inspection, though, the AA gauge offered only two scales compared to the URAQT's four. Similarly, however, when the 'on' button was pressed, the display was backlit and a blue nose light came on. At 31 seconds, the unit stayed on longer, making it easier to move from tyre to tyre. One benefit of the AA unit over the URAQT is that the instructions suggested referring to the manufacturer's tyre pressure recommendations and taking readings on cold tyres.  
Racex Digital Tyre Gauge RX2935 review
Price: Around £14 Rating: 3/5
We like the design of this digital Racex unit, which looks similar to the RX0014 analogue version. For durability, there is a protective rubber surround made to look like a tyre itself, which is a nice touch. The nozzle sits at the end of a short chrome tube, which proved easy to fit on all the tyres we tried, and included a bleed valve. Unfortunately, the display is small, doesn't have a backlight, and stays on for only 16 seconds. It does offer all four scales and the accuracy was just 1 psi out, but there is no nose light, and other shortcomings mean the higher price isn't really justified.  
RAC Digital Tyre Gauge with Safety Hammer and Seatbelt Cutter HP228 review
Price: Around £16 Rating: 3/5
The RAC gauge is rather strange in that it includes a seatbelt cutter and safety hammer to break the windscreen in emergency situations. The nozzle is awkwardly located, owing to the inclusion of the hammer, which makes accessing the valves on some wheels a little more difficult. The nose light is bright, but requires two extra AAA batteries, and the non-backlit display feels too small for the unit. A triple beep sounds to confirm a reading, which was handy, and accuracy wasn't terrible, at around 1.5psi.
If you want to ensure you get the best fuel economy and stay safe on the road, take a look at our guide to checking your car's tyre pressures. You might also want to learn how to look after your tyres and how to use a puncture repair kit.