Fiat 600e SUV review
"The Fiat 600e is not without its faults, but is good to drive and brings a touch of trendiness to the electric SUV class"
Pros
Cute, cheerful styling
Cushy ride comfort
Easy to drive
Cons
Cramped rear seats
Boot isn't huge
Not cheap
Verdict – is the Fiat 600e a good car?
The Fiat 600e has its work cut out to compete in the overcrowded small SUV sector, but it certainly has the tools to convince when compared to the competition. It's certainly not alone in offering an all-electric powertrain in this class, but that does add a certain trendiness and feel-good appeal to the car's quirky style and cheerful character, which it has in abundance. It's pretty good to drive, too, and although it's not the last word in practicality, it should be spacious enough for many buyers who want a small SUV where style is the priority. Not cheap, but tempting, nonetheless.
Fiat 600e models, specs and alternatives
The Fiat 600e wades into the small SUV segment alongside some very familiar competition. We say familiar, because many of the cars already competing in this sector of the market - namely the DS3 E-Tense, the Jeep Avenger, the Peugeot E-2008 and the Vauxhall Mokk Electric - all use many of the same bits and bobs underneath. Yes, with Fiat forming part of manufacturing powerhouse Stellantis alongside its sister brands, the 600e uses the same e-CMP platform as those other models, rather than the underpinnings used by the smaller Fiat 500. That's because the 600e - effectively the replacement for both the Fiat 500X SUV and Fiat 500L MPV - has to maintain the 500's style, but provide a fair slice more practicality on top.
It's offered in two trim levels at launch. The 600e Red is the entry point and brings bright-red paintwork, climate control, rear parking sensors, auto lights and wipers, LED headlights, a seven-inch digital instrument cluster and a 10.25-inch infotainment system with DAB and wireless connectivity for Android Auto and Apple CarPlay.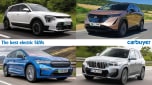 Top 10 best electric SUVs 2023
Step up to the 600e La Prima, and you get front parking sensors with a rear-view camera, 18-inch diamond-cut alloys, puddle lights, heated front seats, electrically folding side mirrors, gesture control for the electric tailgate, adaptive cruise control, and navigation on the infotainment system.
For now, there's just one all-electric powertrain available, which is also shared with the 600e's stablemates. It combines a front-mounted 154bhp electric motor and a 54kWh battery, delivering 0-62mph in nine seconds and either 254 miles (Red) or 252 miles (La Prima) of WLTP range between recharges.
Later on, expect the range to expand to include a 1.2-litre petrol mild-hybrid, driven through an electrified six-speed dual-clutch gearbox. Fiat claims that this model will have CO2 emissions of as little as 110g/km, and be able to spend up to half its time driving on electric power alone around town when it arrives in 2024.
Fiat 600e alternatives
As we've said, the 600e is effectively a replacement for the 500X SUV (although that car will continue to be sold alongside the new one for the time being) and the 500L MPV. It arguably also does some of the same job that used to be done by the Fiat Grande Punto supermini. Quite a few different roles to fill then.
Small electric SUVs
Electric SUV rivals of a similar size will obviously be the most direct rivals, and we've already identified the 600e's in-house competition, but there are a few more to chuck into the mix as well.
Partnership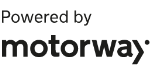 Need to sell your car?
Find your best offer from over 5,000+ dealers. It's that easy.
Other small SUVs
If all-electric power isn't a must-have for your next small SUV, then you'll probably be considering the huge range of combustion-engined alternatives, and it's a lsit that contains some immensely popular cars.
Range, charging & running costs
"The Fiat 600e does a very reasonable job at both range and charging times."
All versions of the Fiat 600e get the same all-electric powertrain, which combines a front-mounted 154bhp electric motor and a 54kWh battery (51kWh usable). WLTP figures put the official range at 254 miles for the Red or 252 miles for the La Prima, although Fiat claims that the car is capable of 375 miles when used exclusively in an urban setting. Like an increasing amount of EVs these days, a heat pump comes as standard, which delivers more efficient cabin heating in the winter. This should have a significant effect on your cold-weather range.
The onboard DC charger is rated at 100kW, so if you can find a powerful enough public rapid charger, the battery pack can be replenished from 20 to 80 per cent in 27 minutes. You also get 11kW three-phase AC charging as standard, although that is less likely to be useful here than in continental Europe, where more domestic properties have the electrics to back it up.
Because the 600e has zero tailpipe emissions, you pay no VED road tax whatsoever, either in the first year or subsequent years. If you're a company car driver, you'll pay Benefit-in-Kind company car tax on just 2% of the car's value until 2025 at the earliest, making it a huge amount cheaper in monthly tax bills than any hybrid or combustion-engined car. In those circumstances, an EV really is a no-brainer.
| Model | Battery size | Range |
| --- | --- | --- |
| Red | 54kWh (51kWh usable) | 254 miles |
| La Prima | 54kWh (51kWh usable) | 252 miles |
Insurance
The 600e is still sufficiently new that insurance groups haven't been announced. If you look at the Peugeot E-2008 with the identical drivetrain, that car sits in group 25, meaning fair-to-middling premiums, and we'd expect the 600e to be broadly similar to that car.
Electric motor, drive & performance
"At its best in town, but not out of its depth on faster roads."
You'd expect the Fiat 600e to be much more of a city-slicker than a back-road blaster, and that's precisely the character you're met with when you get out on the road. Given their mechanical similarity, you'll notice plenty in common with the Jeep Avenger (they even have the same wheelbase, down to the last millimetre), but the Fiat is a little more softly sprung, so there's a little more pliancy in the suspension to deal with the cracks and scars of city streets, while the steering is also light and precise to make town driving easier. 
Once you break free of the city limits, the comparative softness of the suspension does mean that the 600e's body isn't quite so well tied down as the Avenger's, but its agility is helped by the fact that it's quite light by EV standards at just over a tonne and a half, and the tyres provide plenty of grip, so it'll hang on surprisingly well around the flowing bends of a country road.
There's enough performance to support this approach, too, helped in no small part by that comparatively low weight. Sure, the power output of 154bhp is no great shakes, but that's more than compensated for by 260Nm of instant torque. This means the 600e doesn't feel overwhelmed or out-of-place on motorways, and in town, you have enough response and manoeuvrability to squirt into gaps in traffic (though not as quite as effectively as a 500, obviously), while the well-modulated brake pedal makes it easy to slow down and stop smoothly. 
You can play with the driving modes, and flicking the switch into Sport gives you a spot of additional performance, but not for the first time, we'd question the need for these settings when 'Normal' is such a nicely balanced configuration.
We've found Stellantis's latest motor refined in other products from within the group, including the Avenger, and it's no different here. The 600e is a refined cruiser, making it a car that delivers qualities beyond its urban brief.
0-62mph and top speed
The single electric powertrain, will propel the 600e from 0-62mph in 9.0 seconds, which is enough to make it feel zippy in town and comfortable at higher speeds, while the top speed it'll reach stands at 83mph.
| Model  | Power | 0-62mph | Top speed |
| --- | --- | --- | --- |
| 600e Red | 154bhp | 9.0sec | 83mph |
| 600e La Prima | 154bhp | 9.0sec | 83mph |
Interior & comfort
"The interior has the quality and style buyers will be hoping for."
Like its 500 stablemate, the Fiat 600e is a very stylish car, with plenty of retro details that give a nod to the nameplate's rich heritage. The car's curvy lines are accentuated at the front end by circular running lights and a headlight design - which features body-coloured panels above the illuminated parts - that almost look like the car is batting its eyelashes at you. The vertical rear lights, meanwhile, are a nod to the original Fiat 600.
Buy the Red trim level, and your choice of paint is made for you, but buyers of the La Prima get to choose from white, black, green, orange and blue hues, most of which are fairly subtle rather than being too garish.
Climb into the front seats and you'll notice interior design that's more than a bit reminiscent of that in the Jeep Avenger. There's the same wide letterbox-like infotainment screen, the same familiar row of buttons for key controls and drive selection just beneath it, and a slightly tweaked version of the same foldable cover for the central storage area. Things are a bit brighter and more colourful, with more body-coloured interior panels and adjustable ambient lighting, and high-quality materials in the important areas make the cabin feel like a smart environment, even if it arguably can't quite match the originality of the 500.
Infotainment and navigation
Key features

600e Red

Steel wheels
Automatic climate control
Automatic lights and wipers
Rear parking sensors
Keyless go
All-round electric windows
Cruise control
Wireless Aplle Carplay and Android Auto

 

600e La Prima

(600e Red plus…)

Alloy wheels
All-round parking sensors
Rear-view camera
Heated front seats
Hands-free power tailgate
Adaptive cruise control
Wireless phone charging
The Fiat's infotainment system looks good with its widescreen display and crisp graphics. It's also pretty straightforward to use thanks to logical menus, meaning you can jump between functions easily, and the screen is quick to respond to presses. Even on the version without navigation installed, you get wireless Android Auto and Apple CarPlay to help you hook up your own personalised mapping, with real-time traffic info.
Practicality & boot space
"Adequate rather than amazing for both boot space and passenger space."
Fiat has made all sorts of bold claims about how much it has stretched the 600e's rear cabin compared with the Stellantis group sister cars, but the firm's engineering team will only ever be able to do so much with a fixed set of mechanicals shared with another vehicle. So, like with several other models that sit on the same platform - the Jeep Avenger an Vauxhall Mokka included - the 600e is a bit of a squeeze in the back. Four six-footers will just about clamber in overall, although your rear-seat passengers wouldn't thank you after a longer journey. The cabin is too narrow to comfortably accommodate three people in the back, too, so avoid that middle seat at all costs.
Up front, the driving position is upright and your front visibility is pretty good, but the small rear window can hamper your rear view slightly. Cabin storage is generous, with large door bins and lots of stowage space - some of which has a neat folding cover - in the centre console.
Your charging flap sits on the rear wing on the left hand side of the car.
Size comparison
Model
Length
Width
Height
Fiat 600e
4,171mm
1,781mm
1,523mm
Nissan Juke
4,210mm
1,800mm
1,593mm
Vauxhall Mokka
4,151mm
1,791mm
1,531mm
Toyota Yaris Cross
4,180mm
1,765mm
1,595mm
Boot space
Yes, the 600e is an SUV, but it is only a small one, so don't go expecting miracles in this area. The boot is a decent capacity at 360 litres - which is somewhere between supermini and family-hatch territory. It means there should be enough space for a small family that's prepared to travel light.
The opening is perhaps slightly narrow, but it's also nice and tall, so you get good access from above. There are a couple of useful hooks integrated into the moulded plastic areas of the boot lining, which are handy for holding shopping bags in place. 
There's a dual-height floor, so you can prioritise overall load space or smooth out the load lip to make it easier to slide items in and out. Doing the latter also creates an area beneath to store charging cables. Even when you do so, though, there's still a bit of a lip to contend with, and when you fold the 60/40 split rear seats down, the backrests sit at a pronounced angle, leaving you with a sloped load area.
Boot space comparison

Model 

Boot space

Fiat 600e

360 litres

Nissan Juke

422 litres

Vauxhall Mokka Electric

310 litres

Toyota Yaris Cross

397 litres
Reliability & safety
"Tried-and-tested parts, plus a good amount of safety equipment"
The 600e is obviously too new for there to be much data on reliability. There's a fairly robust and sturdy feel to the materials, and to the way they're assembled, which should hopefully bode well. It's perhaps a little bit alarming that Fiat came 31st out of 32 carmakers in the manufacturer standings of our latest 2023 Driver Power Survey, which references reliability as one part of overall customer satisfaction. However, you can take solace from the fact that the 600e is built on the same Stellantis platform that underpins several other models from the group, and many of these models managed to score places in our Best 75 Cars to Own list in the same study, a list which was topped outright by one of them, the Citroen C4.
Like all Fiats, the 600e is covered by a fairly average three-year warranty, but there's no mileage limit, making it slightly more generous than most.
Safety
The 600e comes with most of the safety features you'd expect these days. There are six airbags to help keep you from harm in the event of a crash, but most of the safety kit provided is concentrated on preventing you from having a smash in the first place. That includes autonomous emergency braking, lane-keeping assist and traffic sign recognition with intelligent speed assist. Upgrading to the La Prima model also adds blind spot assistance and adaptive cruise control.
The car has not yet been subjected to Euro NCAP crash tests, so there's still some uncertainty on that score, but most other Stellantic models that share the same platform have scored four out of five stars in recent tests.