Ford set to add a larger crossover to future electric car range
A rival to the Volkswagen ID.4 will join Ford's growing range of 'Model-e' electric vehicles by 2024
Based on VW's MEB architecture
Likely to be revealed before the end of the year
Potential 311-mile range
Ford is working on a family-size electric SUV to go up against the Volkswagen ID.4 and Nissan Ariya. Our exclusive images hint at the car's styling before it's revealed later in 2022. It's expected to be on sale in 2023.
The American giant has created a Ford 'Model-e' sub-brand to speed up its transition to an electric range. This new crossover furthers that ambition and will add to a range that currently only includes the Ford Mustang Mach-E SUV. Having agreed with Volkswagen a deal to share use of the MEB platform, Ford is now moving ahead in expanding its electric offering with a couple of new crossovers expected in the next couple of years.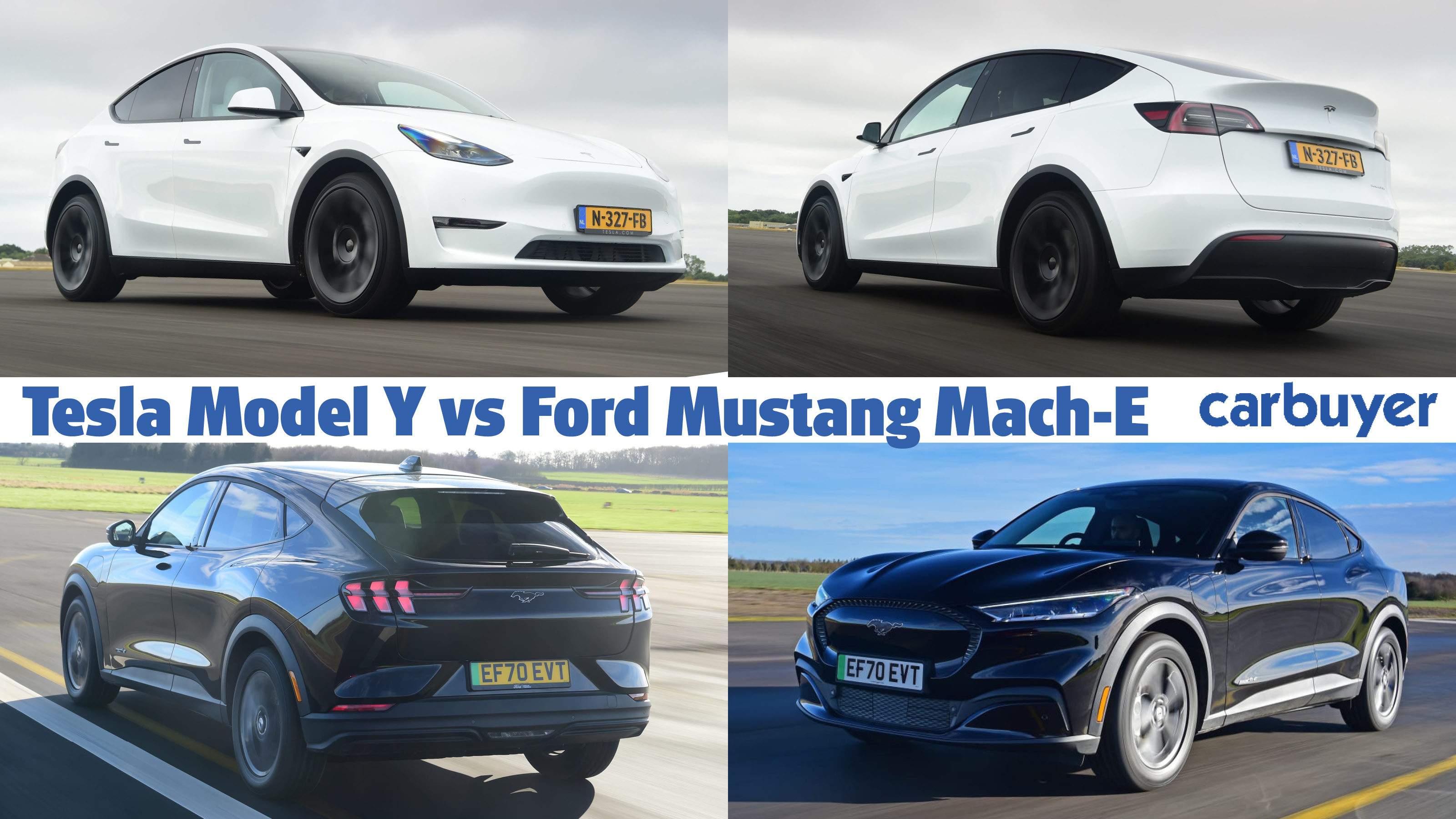 Tesla Model Y vs Ford Mustang Mach-E: rivals comparison
The future crossover, as yet unnamed, will be based on VW's MEB platform that will also underpin both a five-seat mid-size SUV and a sportier version - a bit like Volkswagen offering the ID.4 and ID.5. Ford's Cologne factory has been selected to build the new vehicles - it currently builds the Ford Fiesta - and will be reconfigured to build electric models at a cost of £1.5 billion. A fourth addition to the growing electric car range is expected in 2024 and will also be built in Cologne.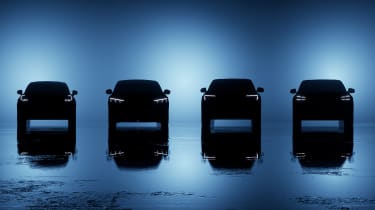 Ford is confident that its new range of electric vehicles still has the brand's identity even with the VW platform. Ford Europe boss Stuart Rowley was positive that future Ford would maintain its own identity, saying "Let me assure you, these products will absolutely look and drive like Fords."
Up to 311 miles of range is expected from a 77kWh battery, with options for both rear-wheel drive and all-wheel drive. Power is expected to range between 146bhp and 295bhp depending on specification with the higher power offerings likely to be all-wheel drive.
An electric Ford Puma is also in the pipeline and our images show an expected design. The bolder look is supported by a higher bonnet line, chunky body, and closed off styling panel in place of a traditional vented grille. It already has direct competitors in the Peugeot e-2008 and Vauxhall Mokka-e, although this is a fast growing sector and so more are likely to appear in the future.
The new range will bolster Ford's ambition to sell 600,000 EVs in Europe by 2026 and significantly increase its presence within the electric car market as it transitions to a future of electric mobility. 
Ford and Volkswagen also have an agreement for collaboration on future commercial vehicles, starting with the new Ford Ranger and Volkswagen Amarok sharing underpinnings. Ford is to release four new electric commercial models by 2024.