2022 Hyundai Ioniq 5 gains new bigger battery option
Ioniq 5 EV now has the same 77.4kWh battery as the Kia EV6, while digital mirrors have become available
Updated Ioniq 5 available from Spring 2022
Battery conditioning now optional
Prices to be confirmed
The Hyundai Ioniq 5 is being enhanced for 2022. Hyundai is offering a slightly larger battery pack, while buyers can add digital mirrors and battery conditioning for the first time. The updated car will be available to order from late Spring, and prices may rise slightly with the introduction of the bigger battery.
It's only been a year since the Ioniq 5 was launched, and in that time it has won our Best Family Electric Car and Best Company Car awards. It's currently top of our best electric cars list, too. Its retro-modern styling hides the latest in connectivity and electric powertrain tech, and it can currently manage up to 298 miles on a charge.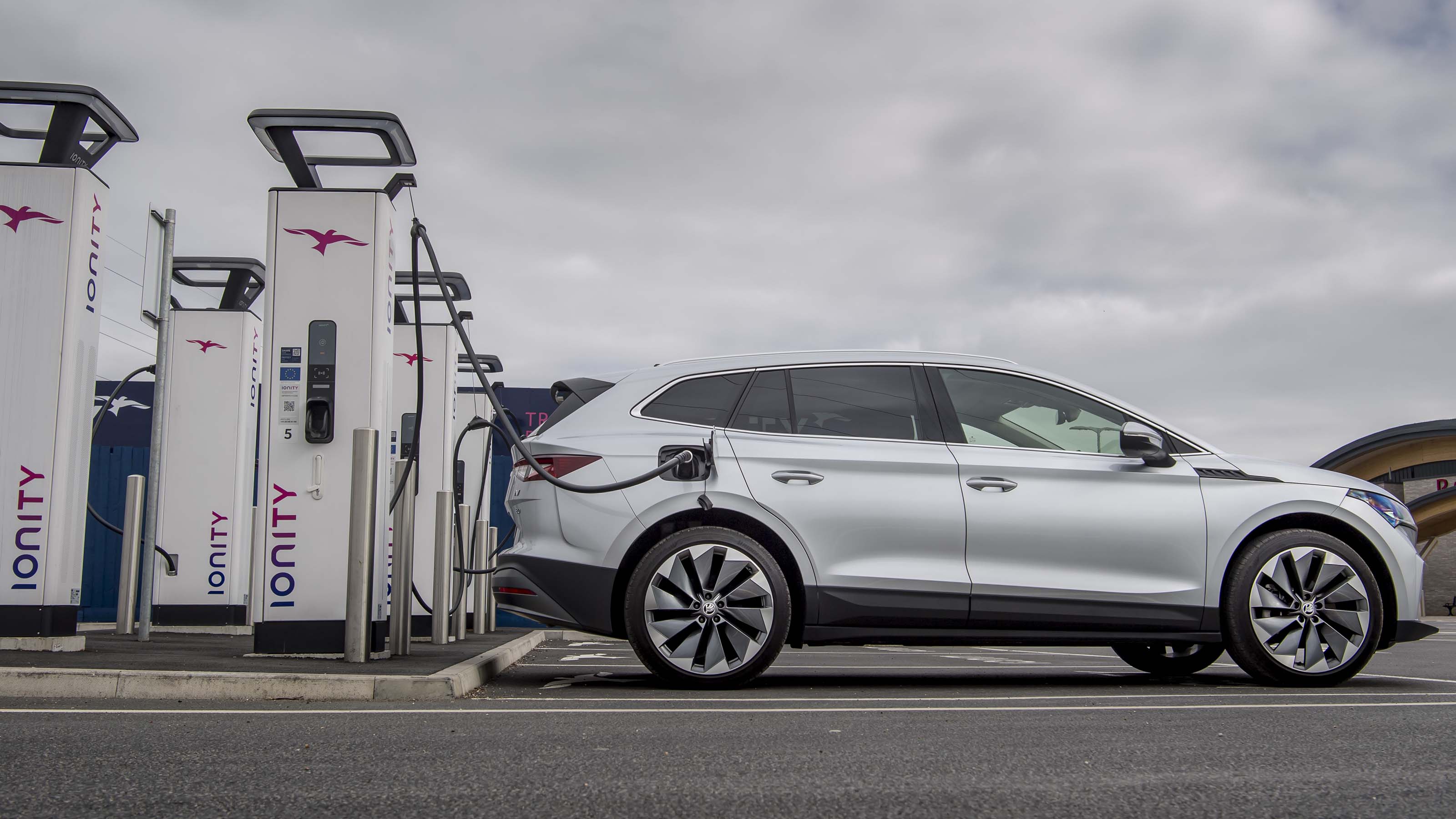 Top 10 best electric SUVs 2022
The new 77.4kWh battery option is set to replace the Ioniq's existing 73kWh battery. It's the same battery fitted in the Kia EV6 - the two cars share their underpinnings - and should give a slightly improved range estimate when figures are confirmed. In the Kia, the rear-wheel-drive 77.4kWh model can achieve up to 328 miles between charges.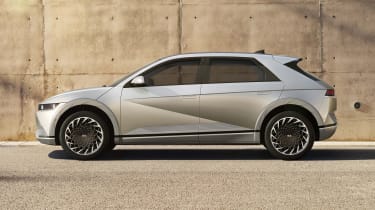 Hyundai is introducing the option of digital rear-view and side mirrors for the first time. Ticking the right box will replace the large, physical wing mirrors with small cameras mounted in the same place. This is already available on the Audi e-tron and Honda e, not to mention Ioniq 5s sold in Korea. These cameras improve aerodynamic efficiency by reducing drag – which should help to increase the range as well.
A camera can also be mounted under the rear spoiler, giving you a clear view of the road behind. It's a very technical answer to Hyundai's decision not to fit a rear windscreen wiper; we found that the current car's rear windscreen gets obscured very quickly on dirty roads.
Also available is a battery conditioning function, which keeps the battery at the best temperature for rapid charging on the way to a chargepoint. The system kicks in when you tell the car to navigate to a charging station.
What does it mean for car buyers?
The Hyundai Ioniq 5 is one of the most impressive electric cars on sale, and these alterations should only make it better. Prices may rise with the introduction of the 77.4kWh battery option, although the existing 58kWh battery will remain on sale. It brings a lower (but still decent) range, and a lower starting price.
Read our guide to charging an electric car