Lexus RC F coupe
"The Lexus RC F offers the superb build quality Lexus is famed for, but with sledgehammer performance from that big – and thirsty – 5.0-litre V8 engine"
Pros
Plenty of standard equipment
Excellent build quality
Engaging handling
Cons
Cramped rear seats
High running costs
BMW M4 more rewarding to drive
The Lexus name has become closely associated with hybrid cars but as the LF A supercar demonstrated, the manufacturer is also capable of producing high-performance sports cars too.
If it were needed, further proof of that is offered in the form of the sporty Lexus RC F coupe. Lexus hopes the car will tempt buyers away from the more obvious BMW M4 and Audi RS5, with all three cars aimed at people looking for a luxurious, fast car with around £70,000 to spend.
Though generally similar, the way the cars produce and deliver their abundant power differs. The RS5 gets Audi's famous Quattro four-wheel drive system, while the rear-wheel drive BMW M4 has a relatively small engine that uses turbochargers. By comparison, the Lexus RC F is very old school; its 457bhp comes from a good old 5.0-litre V8 that drives the rear wheels only.
It may not be as cutting-edge as the most modern performance engines but the V8 in the Lexus sounds glorious and ensures the car is still very quick. The 0-62mph dash takes just 4.5 seconds, which puts it just behind the M4 but on par with the RS5. The RC F is capable of a 168mph top speed to boot.
More reviews
In-depth reviews
The noise, power and speed of the V8 engine all contribute to the RC F's high running costs. Official economy stands at 25mpg and CO2 emissions of 258g/km equate to road tax the top 37% Benefit-in-Kind (BiK) band for company-car drivers, making the RC F more expensive to run than both the M4 and RS5.
If you can live with the running costs, the RC F is a remarkably pleasant car to use on a daily basis. At low speeds, it's comfortable, luxurious and quiet, and the engine feels more like a big, friendly docile animal, rather than the roaring monster it becomes when you put your foot down. The build quality of the car is beyond reproach and the car is so well equipped that you have everything you could really want without having to add any optional kit.
MPG, running costs & CO2
The Lexus RC F performance comes at a price – a huge appetite for petrol and expensive road tax
If you're looking for a car that's cheap to run, move on now. Big, heavy and powerful cars like this require an awful lot of fuel to get the job done, and unless you're able to use the accelerator pedal very gently, you'll struggle to return the 25mpg that Lexus claims.
Our experience with the car revealed the trip computer generally sat around 18-20mpg during a mix of everyday and high-speed driving. But that's pretty much the case with its rivals, too.
The Lexus records CO2 emissions of 258g/km, meaning it sits in the most expensive company-car tax band – the same as the Audi RS5 and BMW M4. Road tax costs £140 a year, but a list price well in excess of £40,000 means there's a £310 surcharge in years two to six, bringing the total up to £450 during this period. There's also a steep first-year payment, but this is typically wrapped up in the on-the-road price.
Partnership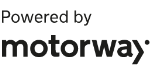 Need to sell your car?
Find your best offer from over 5,000+ dealers. It's that easy.
The RC F will be a relatively rare sight on the roads, which means it'll retain a good chunk of its original price. After three years and 36,000 miles, experts expect it to be worth around 48% of its as-new price, which is about the same as a BMW M4, but far more than the 40% retained value of the Audi RS5.
Engines, drive & performance
Huge performance is provided, but the Lexus RC F has firm suspension, making it slightly uncomfortable at low speeds
There's only one engine available – a 5.0-litre V8 petrol that develops 457bhp for a 4.5-second 0-62mph time and a 168mph top speed. Despite that power, it's actually quite easy to drive at low speeds.
Below 4,000rpm, the engine is quiet, with a bassy rumble emanating from the exhausts, and feels quite lethargic. Above 4,000rpm, it's a different story, with speed increasing at a ferocious rate. There's a downside to that split personality in that you need to work the engine quite hard to get the best performance from it.
At any speed, occupants are well insulated from wind and road noise, as well as the less charismatic sounds from the engine.
The steering responds well to inputs, meaning you can change direction quickly and with confidence, although the RC F doesn't deliver quite the same immediate reactions as the BMW M4.
A torque-vectoring differential is among the features available on the options list and comes as standard on the RC F Carbon. It promises improved agility when cornering, but feels slightly artificial – we preferred the standard setup.
All RC F models come with adjustable suspension as standard, which allows the driver to firm or soften the suspension depending on their mood. The car uses sensors to constantly monitor how the car is driven and can adjust the damping through 30 levels.
Interior & comfort
The Lexus RC F has a beautifully built interior with a number of neat touches to give it a 'wow factor'
Lexus excels for interior quality and the RC F is no different. There are swathes of high-quality, expensive-feeling materials throughout, all of which feel robust and resistant to damage from wear and tear. If you pay extra for the Carbon model of the car, you get seats upholstered in sporty Alcantara.
The controls are well laid-out overall, although some minor switches are placed out of sight by the driver's right knee. The car's infotainment system is operated by a touchpad, but it isn't as easy to use as similar systems fitted to BMW, Mercedes and Audi models.
One particularly attractive feature is a screen in front of the driver which changes its display depending on whether you've selected sport or comfort driving modes. Cabin temperature is controlled by simply sliding your finger along a neat panel on the dashboard to make the car hotter or colder.
Practicality & boot space
The Lexus RC F is comfortable for two people, but rear-seat passengers will be cramped
The Lexus RC F is available only as a two-door coupe, which could limit its appeal to buyers looking for a more practical performance car. They're more likely to consider a BMW M3 saloon or Audi RS4 Avant estate.
But even compared to the coupe-shaped BMW M4 and Audi RS5, boot space in the RC F is limited. Its 366-litre boot plays the BMW's 445 litres and the Audi's 455 litres. Although it can't match the outright luggage space of those models and its rear seats don't fold flat, the Lexus does have a reasonably well shaped boot, with a ski hatch that allows you to carry longer items.
Space for the driver and front-seat passenger is pretty good, and because the driver's seat adjusts for height and the steering wheel moves in and out as well as up and down, it's easy to find a comfortable position. Plus, the electrically operated steering column moves out of the way when you turn off the engine to make it easier to get in and out of the car.
The front seats are extremely comfortable and supportive and adjust in many different directions.
Although it's easy to get in the RC F's front seats thanks to doors that open wide, the two rear seats are quite cramped, even if you're sitting behind a driver of average height. The dark roof lining and small side windows make the already-cosy rear seats feel even more claustrophobic.
There's at least a decent amount of storage space around the RC F's interior, including small door pockets, a large air-conditioned glovebox, a deep cubby with a lid between the front seats and a pair of cup-holders.
Reliability & safety
Few concerns over reliability - the Lexus RC F should be just as robust as other Lexus models
Highlights include various electronic stability and traction-control systems, eight airbags, ISOFIX child-seat mounts in the rear and a passenger airbag cut-off switch. Since early 2018, all versions come with Lexus' Pre-Collision System and adaptive cruise control as standard. The RC F Plus Pack also gets blind-spot monitoring, a system to aid lane-changing and sensors to detect traffic as you reverse out of parking spaces.
Lexus topped the table in our Driver Power 2017 customer satisfaction survey, so owners should experience few problems. Should the worst happen and you experience a problem with your car, Lexus dealers are the best in the business according to our Driver Power survey.
Price, value for money & options
Loads of standard equipment justifies the Lexus RC F's high price
Although the Lexus RC F carries a steep price tag, it's extremely well equipped - so much so that Lexus doesn't need to offer many options. Instead, it offers two additional packs to increase specification, but that means there isn't as much scope for personalisation as there is with an Audi or BMW.
Standard equipment includes heated Alcantara seats, 19-inch alloy wheels, LED headlights, a reversing camera and a 10.1-inch infotainment screen with sat nav.
The RCF Plus Pack adds lightweight forged alloy wheels, ventilated seats, an F-branded steering wheel and leather upholstery, along with a 17-speaker Mark Levinson stereo. The RC F Carbon Edition includes all these features as standard, plus suede-like Alcantara seats, a carbon-fibre bonnet, and a piece of equipment called a torque vectoring differential that helps with cornering and stability at higher speeds – for £10,000 more than the standard car. In our opinion, it's not worth the extra cash, so if you want an RC F, stick with the 'basic' version.