Maserati Levante SUV - Practicality & boot space
There's enough room for adult occupants in the Maserati Levante, but boot space isn't the best
Practicality is a key aspect of big SUVs: they need to be able to carry plenty of passengers and luggage to justify their price tags and generally higher running costs than an equivalent hatchback or estate model. The Levante does reasonably well in this regard: it offers decent room in the front and rear seats, and the boot is a good size.
Maserati Levante interior space & storage
The Levante will easily accommodate four adult passengers and keep them comfortable on a long journey. Add a third person in the middle rear seat and things will start to feel a little cramped. This seat isn't as big as its equivalent in some rival cars, so it's best used for short, occasional trips only. There's no seven-seater version of the Levante, either – if you want that capability, have a look at the Mercedes GLE or BMW X5.
Boot space
The Levante's boot can hold 580 litres of luggage – some way off the BMW X5's 650-litre capacity and the 770 litres managed by the Audi Q7. Maserati would probably argue the Levante is more about style and speed than sheer interior volume, but it's worth bearing in mind if you plan on travelling four-up with lots of baggage on a regular basis.
You can at least temporarily expand the load area if needed by dropping down the standard 60:40 split-folding rear seats. The Levante also has a powered tailgate as standard, so there's no awkward reaching to close the boot or struggling with arms full of shopping bags.
Towing
Some may consider towing to be at odds with Maserati's elegant image, but as a large diesel SUV, the Levante is more than capable of hauling a caravan, horsebox or boat trailer weighing up to a hefty 2,700kg. A factory-fitted tow bar is an optional extra (a first for any Maserati).
New electric MG4 hatch to start at £25,995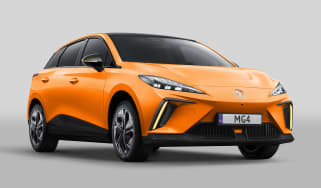 New electric MG4 hatch to start at £25,995
Kia EV4 SUV to take on the Volvo XC40 Recharge
Kia EV4 SUV to take on the Volvo XC40 Recharge
Best new car deals 2022: this week's top car offers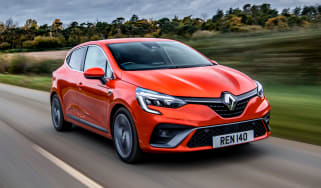 Best new car deals 2022: this week's top car offers