Maserati Levante SUV - MPG, running costs & CO2
The Maserati Levante isn't quite as efficient as its direct rivals
Buyers of large luxury SUVs tend not to be hugely concerned with running costs, which is a good thing for Maserati, as the Levante isn't very efficient, even in the context of other quick SUVs.
With the prestigious Maserati badge on the nose, combined with generous standard equipment and the general popularity of SUVs among the car-buying public, the Levante should keep residual values fairly strong in the long term. Expensive luxury cars do tend to suffer a steep initial drop in value, however, before the depreciation stabilises, so bear this in mind.
Maserati Levante MPG & CO2
The Levante was originally offered with a V6 diesel engine but even this wasn't particularly economical. Just under 40mpg was promised, but that was measured on the outdated NEDC test cycle; 30mpg was probably more realistic.
Opt for the V6 petrol Levante S and you might reasonably expect economy to suffer, but its official efficiency figure of 22.4mpg is hard to swallow when the Mercedes-AMG GLE 53 is just as fast, has more power, comes with two more seats and officially manages almost 30mpg.
The ferocious V8 petrol engine is even thirstier, with fuel economy pegged at 17.9mpg. As such, every Levante will be expensive to run, while company-car drivers will face top-rate Benefit-in-Kind (BiK) tax bills.
Due to a new road tax system, all Levantes will cost £150 a year to tax; however, because its list price is over £40,000, you'll face an additional levy of £325 a year, which is payable from years two-six of the car's life.
Insurance group
Perhaps unsurprisingly, the Maserati Levante occupies the UK's highest insurance group. This is due to its performance and desirable badge.
Warranty
The Levante should get the same three-year/unlimited-mileage manufacturer cover as other Maseratis, which will appeal to high-mileage company-car drivers who may fall foul of the 60,000-mile limit imposed by some rival brands such as Audi.
Servicing
Precise servicing costs for the Levante in the UK aren't known just yet, but for guidance, a minor service for the Maserati Quattroporte saloon costs around £600 and a major one just over £1,000. Maserati does offer service plans and they can be transferred to the next owner.
Best new car deals 2022: this week's top car offers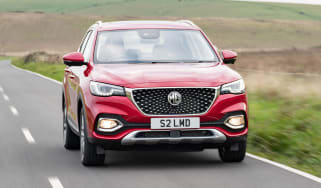 Best new car deals 2022: this week's top car offers
Top 10 best electric family cars 2022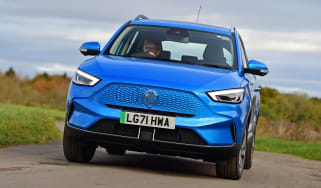 Top 10 best electric family cars 2022
Kia EV4 SUV to take on the Volvo XC40 Recharge
Kia EV4 SUV to take on the Volvo XC40 Recharge