What are NEDC fuel economy figures and what do they mean?
NEDC emissions tests have mostly been replaced by new WLTP tests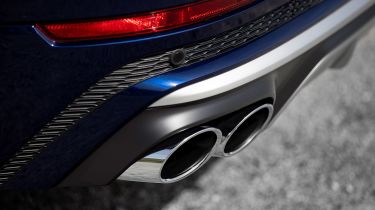 All new cars must undergo a test to check their fuel economy and emissions before they can go on sale, and until recently these figures were measured under the NEDC (New European Driving Cycle) test. Car manufacturers are currently transitioning from NEDC to the new WLTP (Worldwide harmonised Light vehicle Test Procedure) test cycle, but NEDC figures are still relevant.
NEDC fuel economy and CO2 emissions measurement explained
If you've ever looked at the claimed fuel economy figures for your car and wondered why you couldn't get close to them in the real world, it's likely to be due to the NEDC test cycle.
NEDC was designed to mirror the typical usage of a car in Europe, and figures were reached by combining several 'urban' driving cycles and one 'extra-urban' driving cycle. The urban part was recorded over three minutes, and cars were brought up to a maximum speed of 30mph for just 12 seconds. Extra-urban was similarly short - the test lasted just six minutes - and the 70mph top speed was held for only 10 seconds.
Of course, cars in one part of Europe might use more fuel than another part of the continent, depending on terrain, traffic and other factors. Many people also drive at motorway speeds for extended periods of time, which wasn't reflected in the tests. The acceleration speeds throughout the test were often glacial - far slower than you could go on real roads - and power-sapping systems like air-conditioning were turned off for the test.
Its inaccuracies can partly be blamed on the fact that, before being replaced in 2017, it hadn't been updated for 20 years.
Is NEDC still important?
Although it has now been replaced by the new WLTP test, NEDC figures will continue to be relevant for the foreseeable future. If your car was registered between March 2001 and April 2017, its road tax will continue to be based on its NEDC carbon dioxide emissions. This means that if your car produces less than 100g/km of CO2 on the NEDC cycle, it'll be free to tax every year. Check out our list of best road tax-exempt cars if you're after a cheap-to-run used car. If you are buying a car registered before April 2017, just remember that you won't reach the lofty heights of its claimed economy figure (measured in mpg).
A car's first-year tax depends on its CO2 figure, too, but fortunately this is usually included in the on-the-road price of the car.
Company-car tax - known as Benefit-in-Kind, or BiK - is also based on a car's NEDC carbon dioxide output. CO2 outputs are set to massively increase under WLTP, which would make company cars instantly much more expensive to run. To prevent drivers from being stung by the change, many carbon dioxide figures are achieved under WLTP and then translated back into the old system for an 'NEDC equivalent' figure. Essentially, this still pushes a car's CO2 up but not by as much as it would if WLTP figures were used.
NEDC figures will remain in use for emissions ratings until 6 April 2020, converted from WLTP values where necessary.
NEDC vs WLTP
The new WLTP system tests cars in a way that should be more similar to real driving. Each cycle is longer in length, and ancillaries like air-con can be switched on during the test. Part of the test takes real-driving emissions (RDE) into account, and cars are measured on a test route that includes hills, longer periods of acceleration and traffic. Our guide to WLTP goes into the new tests in more detail.
Many important organisations – including the UK Government's Vehicle Certification Agency (VCA) – are adopting WLTP and RDE figures as they become available. However, it still advises that the fuel consumption and emissions figures it publishes "may not be achieved under 'real-world' driving conditions", and are intended more as a useful comparison tool to help you decide between various cars. However, the claims should still be more realistic than in the outdated NEDC cycle.
Read more about the new WLTP emissions test here, or read our guide to the most economical family cars you can buy.
Top 10 best cheap-to-run cars 2022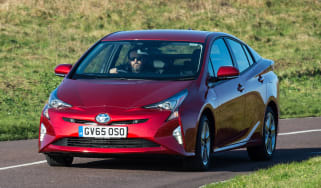 Top 10 best cheap-to-run cars 2022
UK road tax 2022: VED tax rates and bands explained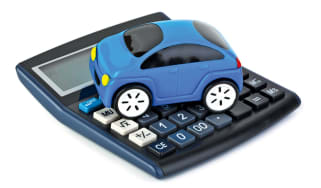 UK road tax 2022: VED tax rates and bands explained
Next Nissan Micra will be retro-inspired electric supermini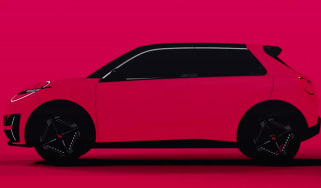 Next Nissan Micra will be retro-inspired electric supermini