Mercedes GLE Coupe SUV - Engines, drive & performance
The handling isn't razor sharp but the car is fast and competent
Owners of the first Mercedes GLE Coupe complained it didn't drive quite as sportily as its sleek lines suggested it should, so Mercedes has made some significant changes. For a start, they've shortened the distance between the front and rear wheels, while also fitting a quicker steering ratio and firming up the suspension in a bid to improve the car's agility. Even the gear ratios are now closer together for a more lively feel.
Yet, even with all these changes, the GLE Coupe is still based on the underpinnings of a large SUV and it feels like a big car to drive. It's now a much more serious rival to the BMW X6 but the Porsche Cayenne is still able to better hide its weight and the Mercedes leans quite a bit in sharp corners. There's no lack of grip but the steering is light for a car focused on performance. On the plus side, you can tune the car to your taste with numerous settings and the nine-speed automatic gearbox shifts very smoothly.
Mercedes GLE Coupe diesel engines
At launch the standard GLE Coupe was only available with one diesel engine, badged 400 d, so if you wanted Mercedes' 2.0-litre 300 d you had to stick with the boxy GLE SUV. The six-cylinder, 3.0-litre 400 d feels potent from the instant you hit the accelerator and rushes the GLE Coupe from 0-62mph in 5.7 seconds. With 325bhp, this is almost a second quicker than the BMW X6 30d, but 0.5 seconds slower than the rampant M50d version.
Hybrid engines
The GLE Coupe is now available with a more eco-conscious plug-in hybrid powertrain, badged GLE 350 de. This uses a 2.0-litre turbodiesel engine with 191bhp and a 134bhp electric motor, getting the SUV from 0-62mph in 6.9 seconds. It still boasts four-wheel drive, and power is distributed by the same nine-speed automatic transmission.
Petrol engines
The sporty Mercedes-AMG GLE Coupe 53 is the only petrol model on offer, with 429bhp from a twin-turbocharged 3.0-litre engine. Perhaps surprisingly for a performance model, this also benefits from Mercedes' latest 48-volt mild-hybrid technology. Not only does this save fuel, but the electric motor's 22bhp also boosts performance, helping to reduce turbo lag. Zero to 62mph is dispatched in 5.3 seconds and its top speed is electronically limited to 155mph.
If that's not quick enough, there's also the barmy 63 S version, with a 4.0-litre V8 engine producing 604bhp. That's enough to get it from 0-62mph in just 3.0 seconds - a quicker time than many sports cars.
Top 10 best cheap-to-run cars 2022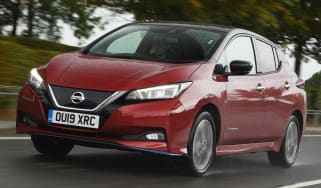 Top 10 best cheap-to-run cars 2022
Top 10 best cheap cars 2022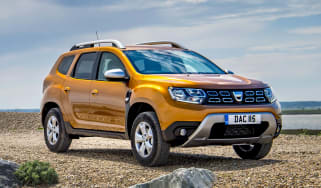 Top 10 best cheap cars 2022
New car delivery times: how long will you have to wait?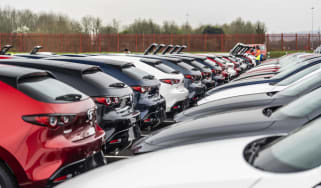 New car delivery times: how long will you have to wait?