Electric MG Cyberster to get Lamborghini-style doors
MG teases its upcoming electric sports car, which is set to debut in 2024
First MG convertible since the MG TF
Scissor doors and 'yoke'-style steering wheel
Due on sale in 2024
MG is set to return to its roots by releasing an all-new electric convertible sports car, dubbed the MG Cyberster. Due to arrive in 2024, our exclusive renders show what the upcoming MG Cyberster could look like, based on teaser footage released by the manufacturer.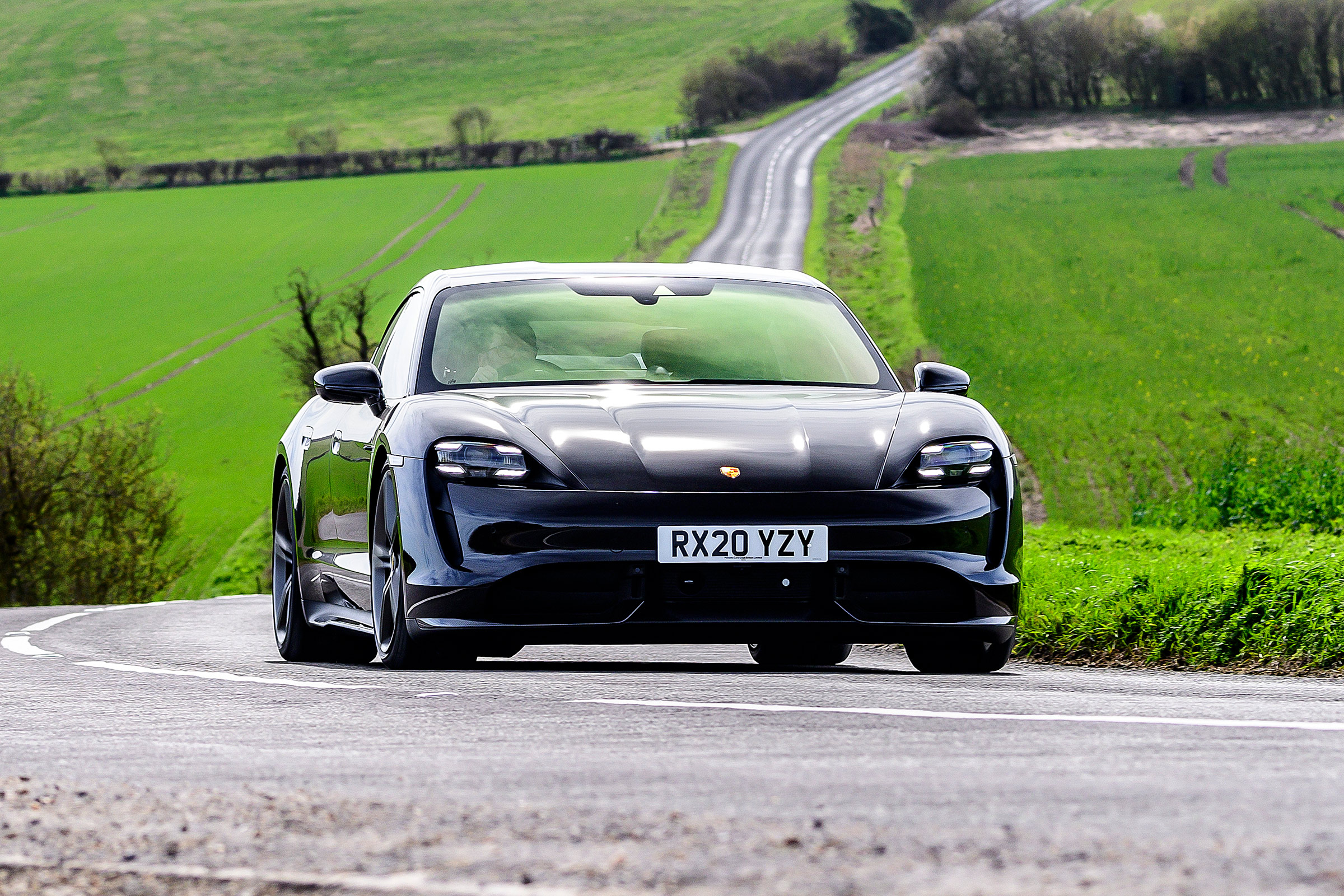 Top 10 best hybrid and electric sports cars 2022
While the new car will certainly look futuristic, MG is set to pay homage to some of its most famous models within the Cyberster's design. The car's oval headlights are a trademark of the MG TF, whereas the long, sweeping bonnet is reminiscent of the legendary MGB of the 1960's.
As a brand, MG has become almost unrecognisable since its glory days in the '60s; the British marque has gone from making some of the most desirable and iconic sports cars on the market to producing relatively lacklustre family hatchbacks and SUVs. This has begun to change, however, as the industry-wide switch to electric power has slowly seen the brand trickle back into relevancy.
MG isn't solely clinging onto its glorious past. The Cyberster looks to the future with a set of scissor-style doors, like those in a Lamborghini supercar, and a 'yoke'-style steering wheel, similar to the item seen in the latest Tesla Model S Plaid. This will sit in front of a set of fully-digital dials and will be complemented by a striking two-tone interior. The Cyberster will also feature an electrically-retractable fabric roof – a far cry from the finicky manual rag-tops of old.
Yet, as much as MG wants to remind you of its British heritage (note the Cyberster's Union Jack-inspired tail lights), the brand is, in fact, now owned by Chinese corporation, SAIC. This is no bad thing, however, as the automotive giant has a long history when it comes to manufacturing electric cars and it shows with MG's latest slew of impressive EVs.
Unlike the MG ZS EV which sits on a modified version of the petrol-powered ZS' underpinnings, the Cyberster will sit on a dedicated platform for electric vehicles. Dubbed MSP (Modular Scalable Platform), this will also underpin the forthcoming MG 4 hatchback and allows for battery sizes of up to 150kWh – potentially giving the Cyberster a range of around 500 miles.
However, to keep the MG Cyberster as lightweight and nimble as possible, it's almost certain that a smaller battery will be used. The Cyberster will likely resemble the Mazda MX-5 in terms of dimensions, with a small, driver-focused interior. Regardless, we expect to see a range of over 250 miles and MG has already stated that 0-62mph could take as little as three seconds.
What does this mean for car buyers?
The promise of a new MG sports car will almost certainly come as an excitement to many. While we expect the new car to arrive on UK shores in around 2024, it's possible that we could see a full reveal of the Cyberster before then; teasers released by MG suggest the eagerly-awaited roaster could make its debut before the end of 2022. At this stage, it is difficult to hazard a guess at pricing, but you can be sure the Cyberster will cost a lot more than the original MGB's list price of around £900.
See our review of the MG ZS EV SUV and the MG 5 EV estate here