New MG Cyberster Roadster concept unveiled
MG releases images of a roadster concept called Cyberster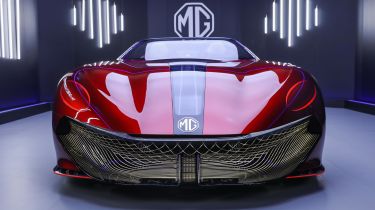 First MG convertible since the MG TF
Follows on from the E-motion coupe
Designed with inspiration taken from the classic MGB
MG will reveal a new roadster concept car called the Cyberster at this year's Shanghai Motor show in a possible sign that it is edging closer to producing a convertible sports car. Last year the MG E-motion was shown in the UK as a future pure-electric coupe, but the new concept is an open top all-electric sports car.
MG says the new concept is a "nod to the MGB roadster of yesteryear", and that inspiration can be seen in the long bonnet and round headlights. No official figures are available for the concept although MG has said that a range of 500 miles and a 0-62mph time of three seconds would be achievable.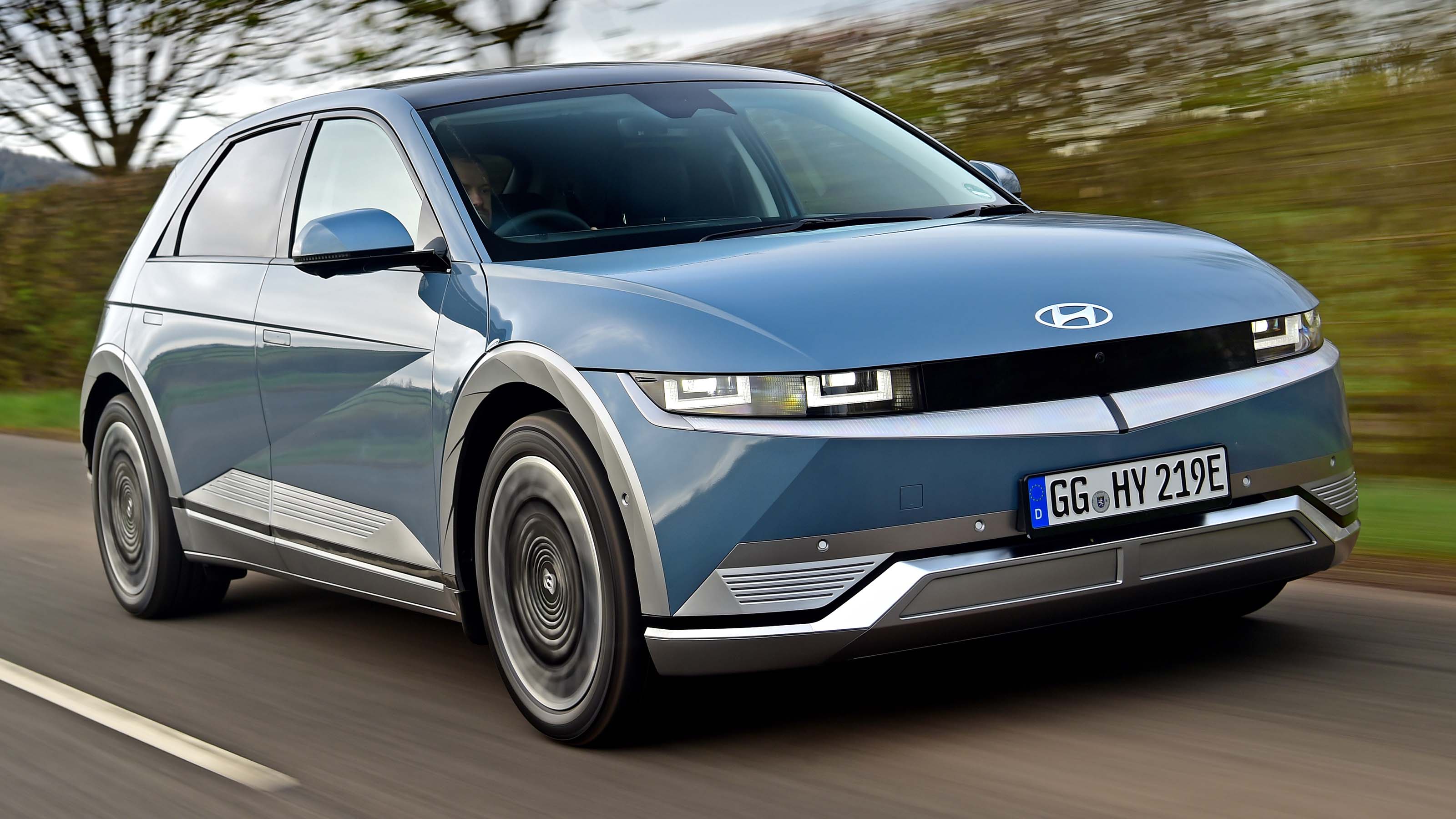 Top 10 best electric cars 2022
The headlights of the concept are an unconventional style, with the design referred to as 'magic eye' for the lights; an LED strip mimics the chrome bumper of the original MGB. The rear lights are styled on the Union flag, similar to the design seen on newer Mini vehicles, but with a full width light bar connecting them.
Inside, the Cyberster is a futuristic sculpture of technology and screens, with 5G connectivity offering the driver a variety of instantly connected services. The centre screen is one of several; two more flank a digital gauge cluster and take the place of door mirrors in the name of aerodynamics. The steering wheel contains an array of buttons reminiscent of a gaming controller.
The Cyberster remains a concept for MG, with further testing and market research needed before the brand makes a decision on the car's future. However, according to Australian media reports, MG is considering a sub-brand named Cyber that would engage with early investors by making them part of the development process. Whether the Cyberster will ever become a global reality for the brand possibly depends on the viability of, and interest in, the sub-brand.
See our review of the MG ZS EV SUV and the MG 5 EV estate here.