Volvo V40 deal to beat Mercedes A-Class
Volvo is offering money off a Mercedes A-Class if customers choose it over a Volvo V40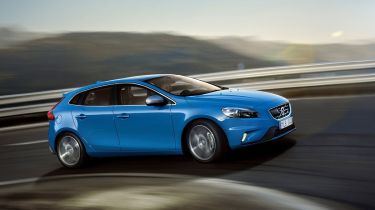 Volvo is so confident potential customers will choose the current V40, that it is offering money off the rival Mercedes A-Class if buyers prefer it.
The company is offering to pay the first month's finance payment on a Mercedes A-Class A180 CDI BlueEFFICIENCY Sport, if the customer decides to buy it after a back-to-back test drive with the Volvo V40 D2 R-Design.
The deal is available from now until 31 July this year, but buyers who do decide on the Mercedes will need to show the participating Volvo dealer proof that they bought the car after test driving the V40.
In order to take Volvo up on this offer, customers will need to make sure they tell the dealer that they intend to take part. Volvo will pay up to £299 for the first month's finance payment on the Mercedes A-Class, but it has to be the specific model listed above.
The Volvo V40 D2 R-Design costs £22,645 compared to the Mercedes A-Class A180 CDI Sport's £22,440, but comes with an extensive equipment list. Both cars include Bluetooth connectivity, air-conditioning and 17-inch alloy wheels, but the Volvo gets a pedestrian airbag, an emergency braking system, climate control and a digital radio. However, the Mercedes comes with a few goodies, too, including rain sensing wipers, cruise control and a collision warning system.
Both cars offer low running costs with their economical diesel engines, though the Volvo is a little cheaper to run. It'll do 83mpg compared to 74mpg in the Mercedes, and is slightly more powerful. The Volvo's engine is cleaner too, producing 88g/km in CO2 emissions compared to the Mercedes' 105g/km.
For more information on this offer visit www.v40challenge.co.uk, or for the full Volvo range visit the CarBuyer Volvo reviews page.