Mercedes S-Class Plug-In Hybrid gets 94mpg
The new Mercedes S500 Plug-In Hybrid has been revealed, with emissions of just 69g/km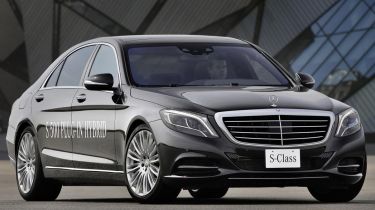 The new Mercedes S-Class Plug-In Hybrid luxury saloon has been revealed, boasting fuel economy of 94.2mpg and emissions of just 69g/km. It is called the Mercedes S500, and will be on display at the Frankfurt Motor Show in September.
With its 3.0-litre turbocharged petrol engine combined with an electric motor, the new S500 Plug-In Hybrid can go from 0-62mph in 5.5 seconds and up to a top speed of 155mph. Despite being such a large and powerful saloon car, it's exempt from road tax and even escapes the London Congestion Charge.
The addition of this new S500 model means the Mercedes S-Class range now features three hybrid models: the S400 Hybrid, S300 BlueTEC Hybrid and now the S500 Plug-in Hybrid. In all of these models the car can be driven on electric power alone, and on this new S500 model it's possible to go 18 miles without using the petrol engine at all.
Four driving modes will be available on this new model: Hybrid, E-Mode (electric power only), E-Save (full battery is saved for use later) and Charge (charges the battery while driving). The fact that this is a plug-in car means that owners will also be able to charge the batteries up at home or at work with a power cable.
The battery is recharged while driving – not only from the petrol engine, but also from a regenerative braking system. This uses energy created under braking to refill the battery and therefore improve efficiency.
The new S-Class Plug-In Hybrid gets air-suspension, two large display screens, sat-nav, digital radio, online connectivity and full leather upholstery all as standard. Optional equipment includes parking cameras, a choice of rear seats and a system that adjusts the suspension automatically for better comfort.
For the full Mercedes range visit the CarBuyer Mercedes reviews page.