Three new Proton models set for the UK
Proton to launch new hatchback, MPV and saloon models in the UK
Malaysian car manufacturer Proton hopes to improve poor UK sales figures with the launch of the Proton Suprima S hatchback (main picture), Proton Exora Bold MPV and Proton Preve saloon, all of which are heading to the UK in 2014.
It will be the Suprima S – with a popular hatchback body style – that will be expected to make the biggest impact in the UK market.
It was launched in Malaysia earlier this year and while it may not look as up to date as rivals such as the Volkswagen Golf, it is set to come loaded with equipment. The kit list will include touchscreen sat-nav, a DVD player and in-car web browser, climate control, parking sensors and a reversing camera.
The Proton Suprima S is currently available with just one engine choice, a 1.6-litre petrol that produces 138bhp and gets the car from 0-62mph in 9.9 seconds and on to a top speed of 118mph. Economy of around 35mpg and CO2 emissions of 187g/km compare poorly to cars such as the VW Golf, however, which can manage up to 88.3mpg and 85g/km, respectively.
According to Malaysian motoring website paultan.org, the Suprima S can be had with a CVT automatic or a manual gearbox. Sports car builder Lotus, which is owned by Proton, set up the handling, so the Suprima S should give a good compromise between a fun drive and comfortable suspension.
Pricing will be crucial to the success of the Proton and, with a basic VW Golf costing £16,495, we would expect the Suprima S to cost significantly less.
The Suprima S will be joined by the Proton Exora Bold compact MPV and the Proton Preve Saloon.
In Malaysia, the Exora Bold can be specified with five or seven seats and uses the same 1.6-litre engine as the Suprima S. The MPV is also likely to come loaded with kit and carry a low price to undercut rivals such as the Volkswagen Touran.
The Proton Preve Saloon is likely to be the slowest seller in the UK, where small saloons traditionally sell in low numbers. It also takes its 1.6-litre engine from the Suprima S, with which it shares many of it parts, so we can expect reasonable performance, but poor CO2 emissions and MPG figures. Expect it to be cheaper than established rivals such as the Volkswagen Jetta.
Last year, Proton reportedly sold just 208 cars in the UK, a poor figure for a mass-market manufacturer and a measure of the challenge faced by the new models.
For the full Proton range, visit the Carbuyer Proton reviews page.
Kia EV4 SUV to take on the Volvo XC40 Recharge
Kia EV4 SUV to take on the Volvo XC40 Recharge
Best new car deals 2022: this week's top car offers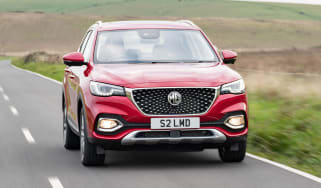 Best new car deals 2022: this week's top car offers
Top 10 best electric family cars 2022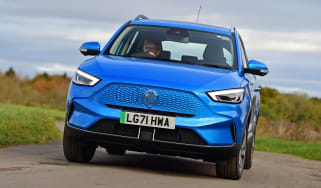 Top 10 best electric family cars 2022