Aston Martin V12 Vantage S Roadster announced
Aston Martin's fastest-ever convertible is due out later this year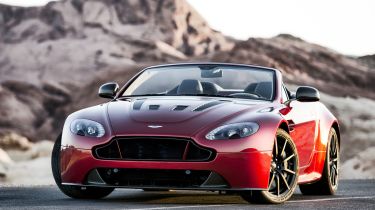 Aston Martin has released details of the V12 Vantage S Roadster, a car that will become the fastest-ever convertible Aston when it goes on sale later this year.
The car is equipped with a 6.0-litre V12 petrol engine that produces 565bhp. It can get from 0-60mph in 3.9 seconds and has a top speed of 201mph.
The Roadster is the convertible version of the V12 Vantage S Coupe that was launched last year and keeps all of the technology fitted to the hardtop. That includes the same seven-speed Sportshift gearbox, a system that allows the driver to adjust the setup of the car for comfort or performance, and powerful carbon ceramic brakes.
The trademark aluminium Aston Martin grille is replaced by a carbon fibre version on the new car and there will be an option to order the car with special lightweight ten-spoke alloy wheels. Carbon fibre seats will also be available on the options list.
Aston Martin will introduce the Q by Aston Martin Collection for the Roadster too, which comprises bespoke paint and finishes for the inside and outside of the car.
Economy figures are reportedly 19.2mpg and 343g/km of CO2, which are a slight improvement on the old V12 Vantage Roadster despite the new car having an extra 55bhp.
The price of the V12 Vantage S Roadster will be confirmed nearer its release date but we expect the car to cost around £153,000.
For reviews of the cars in the current Aston Martin range, head over to Carbuyer's Aston Martin page.
Engine management light: top 5 causes of amber engine warning light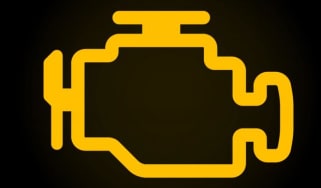 Engine management light: top 5 causes of amber engine warning light
Tesla Cybertruck finally delivered: specs, prices and UK availability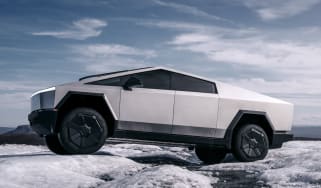 Tesla Cybertruck finally delivered: specs, prices and UK availability
Best new car deals 2023: this week's top car offers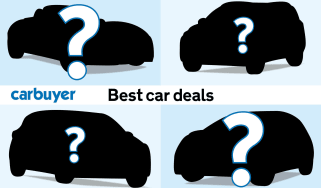 Best new car deals 2023: this week's top car offers