Tesla announces new finance package
Electric car maker Tesla offers to buy Model S back for 50 per cent of new value after three years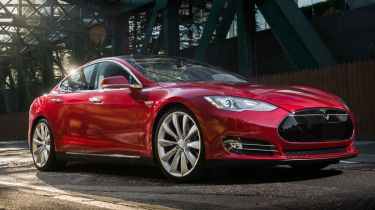 Electric car manufacturer Tesla has announced a new finance programme, offering buyers what it says is a simple, straightforward and easy-to-understand way of funding their new car.
The new scheme is based on fixed monthly payments and guarantees the car's future resale value after three years. Providing you cover no more than 15,000 miles per year, Tesla will buy back the car for 50 per cent of the basic list price, plus 43 per cent of the cost of any options fitted – including any upgraded battery packs. Additional mileage is charged at 17p per mile.
Tesla says its new finance programme is focused on customers, creating a package that's simple and transparent, with no gimmicks or negotiations.
Georg Ell, Tesla's UK country director, commented: "We understand that many customers enjoy the simplicity of hire purchase, but also may seek some assurance of the future value of their Model S. We want to do the right thing for customers, so we're delighted to be able to offer this transparent and fair financing programme."
Payments start at £820 per month, which could result in an effective monthly cost of as little as £645 when fuel and tax benefits are considered. Tesla says that Model S drivers can expect to save roughly £156 every month on petrol, as well as exemptions from road tax (£19) and the London Congestion Charge (£210). There are also Benefit in Kind (BiK) tax savings if you're using the S as a company car (£331). Buyers of the top-spec 85KWh version benefit from free charging at Tesla's rapidly expanding Supercharger network, too.
For more information on the Tesla Model S, make sure you read our review.