New Mercedes C-Class recalled
Over 8,000 new Mercedes C-Class models have been recalled for a potential steering issue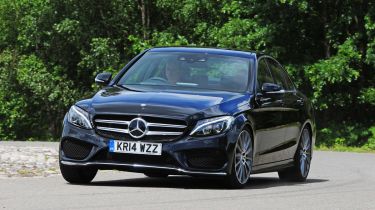 Over 8,000 new Mercedes C-Class models have been recalled due to a potential steering fault that was highlighted in some of the brand's European factories.
VOSA (the Vehicle and Operator Services Agency) confirmed yesterday that 8,145 UK cars built between 17 January and 22 September 2014 could be affected. It stated that the problem was with the steering coupling lock, which may not have been installed properly when these cars were being built.
However, Mercedes stresses that the recall is purely precautionary and that all C-Class models are safe to drive. Dealers are liaising with UK owners to get the work done as soon as possible, but anyone concerned can call their local franchise for more information.
All this comes less than a month after Vauxhall recalled all Corsa and Adam models registered between February and May 2014 when an unspecified faulty steering component was discovered on some cars.
But it's not just the UK that's affected by Merc's recent recall. The brand is also looking at 28,000 C-Class models in Germany and 10,500 in the US. The issue is believed to stem from the company's factory in Bremen, Germany. Mercedes stated that the problem has now been fully rectified, and will not be present on cars registered from 22 September onwards.
For more information on how recalls affect you, and what you should do if you discover your car has been subject to one, visit the Carbuyer recalls advice page. Alternatively, you can read reviews of every model in the Mercedes range, and watch a video of the new C-Class, on our dedicated Mercedes reviews page.