November is the best time to buy a car
Forget the January sales. If you want to get the best deal on a car, start planning now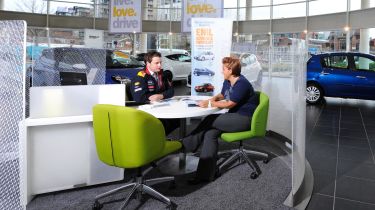 November is the best time to buy a car, according to car pricing experts.
Glass's, the firm behind car-price bible Glass's Guide, says that by November, people are no longer concerned with buying a new car on the latest number plate and are more focused on Christmas shopping.
That means there are fewer car buyers entering showrooms to buy a new car, which in turn means that dealers will work harder to secure your business. So ultimately, you'll be more likely to get a good deal.
Glass's head of valuations, Rupert Pontin, explained that there's a burst of activity in September, with people clamouring to be among the first to own a car with the latest registration. By October, their attention turns to other things.
Pontin said: "By November, all attention is on Christmas shopping – not car buying. This means there's less retail demand and more availability of stock on the forecourt, so consumers are likely to get a better deal across the board – price reductions, better finance rates, a tank of fuel thrown in and so on."
He explained that the second half of the month is particularly good for car buyers. Dealers will be working harder to hit their sales targets, meaning buyers have the upper hand when it comes to bargaining.
How to haggle on a new or used car
But Glass's sales data suggests the window for a great deal may be short-lived. Early December may yield good deals, but as people get bored with Christmas shopping, their attention turns back to themselves – and a new car may reappear on the shopping list.
Christmas Eve is one of the worst days to secure a good deal, as buyers often take the day off and flock to dealerships. Late December and January is also considered to be a bad time to try for a good deal, as motorists continue to buy before the first credit card statements arrive.
But, as Pontin explains, it's not all bad: "Of course, dealers around the country are always willing to strike a good deal and engage with the customer - but if there's any time to get that little bit of extra saving, the next few weeks is it."
New electric MG4 hatch to start at £25,995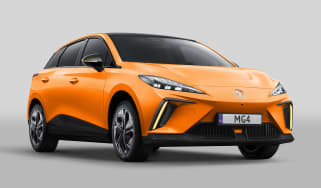 New electric MG4 hatch to start at £25,995
Best new car deals 2022: this week's top car offers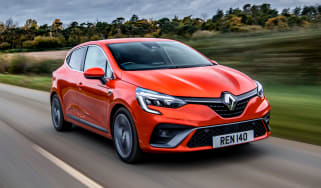 Best new car deals 2022: this week's top car offers
Kia EV4 SUV to take on the Volvo XC40 Recharge
Kia EV4 SUV to take on the Volvo XC40 Recharge