More speed and off-road ability for new Jeep SUVs
Enhanced off-road and high performance talents for new Jeep Cherokee and Grand Cherokee models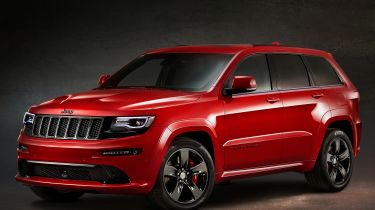 New versions of the Jeep Grand Cherokee and Jeep Cherokee have been announced. The new models major on high performance and off-road ability respectively.
The Jeep Grand Cherokee SRT Red Vapor edition is powered by a 461bhp, 6.4-litre V8 generating huge performance. It can cover 0-62mph in five seconds and achieve a 160mph top speed, putting it among the fastest performance SUVs on the market.
It features a bodykit, 20-inch alloy wheels, black and red leather upholstery, an 8.4-inch colour touchscreen and an 825-watt Harman-Kardon audio system.
The 6.4-litre V8 engine is connected to an eight-speed automatic gearbox. In normal operation, the car is rear-wheel drive, but can send power to all four wheels when additional grip is required. It's also fitted with more powerful brakes and sports suspension.
The Jeep Grand Cherokee SRT Red Vapor goes on sale later this week, priced at £64,999.
The second new model is the smaller Jeep Cherokee Trailhawk. Jeep describes it as the "most capable" Cherokee available.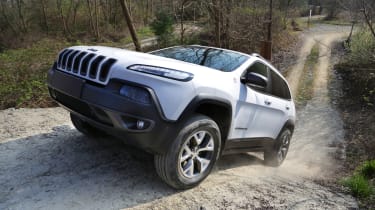 The Cherokee Trailhawk is fitted with a 3.2-litre petrol engine and a nine-speed automatic gearbox with a low-range mode and differential locks to increase off-road traction.
It's identifiable by its front and rear bumpers, which are exclusive to this model, and are designed to improve its ability to climb and descend steep slopes. The suspension is also raised by an inch for additional ground clearance, and there are various skid-plate protectors for the car's exposed underside.
The Trailhawk, which costs £34,245 and is only available through Jeep's special order programme, features leather trim and an 8.4-inch touchscreen powering the SUV's infotainment system.