Jeep Grand Cherokee SUV review
"The latest Grand Cherokee takes a step upmarket, but it still struggles to keep pace with premium SUV rivals"
Pros
Hybrid only
Spacious interior
Off-road ability
Cons
Expensive to buy
Mediocre electric range
No seven-seat option
Verdict - Is the Jeep Grand Cherokee a good car?
The Jeep Grand Cherokee has taken a welcome step upmarket but in a competitive sector it's harder than ever to recommend. In top-spec trim it's £10,000 more expensive than a Porsche Cayenne e-Hybrid – and that car is not only more premium inside and vastly better to drive, it's also more efficient and cheaper to run. It might sell well in the US, but over here the big Jeep's use case is harder to pinpoint than ever.
Jeep Grand Cherokee models, specs and alternatives
The Jeep Grand Cherokee is the "most awarded utility vehicle ever" according to its maker, and while it's never found particular favour over here, it sells in huge numbers in its home market of America.
But Jeep is now owned by Stellantis – a conglomerate covering the likes of Alfa Romeo and Fiat, as well as Peugeot, Citroen and even Vauxhall – so you'd hope this latest version of the Grand Cherokee had been sprinkled with at least a light dusting of European appeal.
One look at the engine range is enough to confirm Jeep is taking buyers this side of the Atlantic seriously. There's no gas-guzzling V8 – not even a diesel. The sole powertrain is a 4xe petrol-electric plug-in hybrid – a setup its maker says offers "top performance, capability, fuel economy and eco-friendliness".
That 4xe badge is Jeep's way of branding its present and future electrified 4x4s. It features across its model range – from the Renegade and Compass, to the flagship Grand Cherokee. There's even a Jeep Avenger 4xe on the way.
While you can buy a two or four-door Jeep Wrangler across the globe, the Grand Cherokee is only offered as a large, five-seat SUV. That's the first black mark on its copy sheet, actually – a number of rivals claim seating for seven as well as bigger boots and greater versatility.
Buyers get a choice of four trims: Limited, Trailhawk, Overland and Summit Reserve. With prices starting at just under £70,000, the Grand Cherokee doesn't come cheap – a basic Audi Q7 is cheaper – but all cars come with twin screens, wireless phone charging and premium seats. Trailhawk – as the name suggests – is aimed at those who like to take their cars off the beaten track. Overland and Summit Reserve cars up the kit count, with flagship models adding premium materials, 21-inch polished alloy wheels and a 19-speaker stereo for a smidge over £85,000.
But here's the thing – buyers at this price point are a fickle bunch. They want a car that can do it all: style and space for the family, plus premium features and a smooth, engaging driving experience. Rivals like the latest BMW X5 and Range Rover Sport are more talented all-rounders. 
Trim levels

Power options

Limited
Trailhawk
Overland
Summit Reserve
Jeep Grand Cherokee alternatives
The fact there are so many truly accomplished big SUVs in this area of the market, only counts against the latest Grand Cherokee. In isolation the Jeep is just fine – but rivals are better to drive, more spacious and cost less to run. Some even do all three of these things at once.
Partnership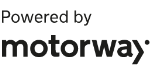 Need to sell your car?
Find your best offer from over 5,000+ dealers. It's that easy.
MPG, running costs & CO2 emissions
"The Jeep Grand Cherokee is plug-in hybrid only, but a 31-mile EV range lags behind the competition"
The new Jeep Grand Cherokee is plug-in hybrid only here in Europe, which is certainly a step in the right direction. However, alongside more modern rivals – and we're specifically talking about the BMW X5 xDrive50e here – the Jeep's relatively small battery and mediocre 31-mile maximum range is nothing to write home about.
In fact, that range, added to the relatively high CO2 emissions of 60-69g/km mean that even for company car drivers you'll be paying twice as much Benefit-in-Kind company car tax to run the Jeep versus the more efficient BMW.
There's nothing much in it for private buyers; both cars cost well over £40,000 and are subject to the 'luxury' VED (road) tax – a hefty supplement payable for five years from the second time the car is taxed.
Jeep claims an official WLTP fuel economy figure of around 100mpg. Of course, if your journeys are mostly short hops to and from the shops or the office, and you can charge up at home on an off-peak energy tariff, then the Jeep could be an inexpensive car to run. Once the battery is depleted, however, you'd be lucky to see more than 25-30mpg in normal driving.
Unless you do a lot of off-road driving, we'd avoid the Trialhawk version as this model comes with knobbly off-road-rated tyres, which not only make the car noisier and less comfortable, they'll more than likely have a detrimental effect on efficiency.  
| | | |
| --- | --- | --- |
| Model  | Fuel economy | CO2 emissions |
| Grand Cherokee Summit Reserve 4xe | 97.4mpg | 68g/km |
Insurance
Insurance groups for the new Jeep Grand Cherokee 4xe haven't been announced, though given the high price and the complex technology on offer, we don't expect premiums to be cheap. Rivals sit in high groups of 40 or more, and it's likely the Jeep will do the same.
Engines, drive & performance
"Otherwise unexceptional to drive, the Jeep Grand Cherokee 4xe is at its best with a full battery"
The Jeep Grand Cherokee goes on sale in Europe with just one engine option: a 2.0-litre four-cylinder petrol-electric plug-in hybrid with 375bhp and 637Nm of torque. In isolation it's not a bad setup – especially when you're driving around with a full battery. But compare it against six-cylinder rivals like the BMW X5 or Porsche Cayenne, and things start to come undone.
Plug-in hybrid models
| | | | |
| --- | --- | --- | --- |
| Model  | Power | 0-62mph | Top speed |
| 4xe plug-in hybrid | 375bhp | 6.3s | 151mph |
There's just one engine option to choose from: the aforementioned petrol-electric plug-in hybrid with 375bhp and 637Nm of torque. It's based around a 2.0-litre four-cylinder petrol engine, boosted by an electric motor together sending power to all four wheels for a typically-Jeep driving experience.
That's to say this is a car that compromises some of its on-road driving manners for its prodigious ability in the rough. Those who really value that go-anywhere capability should look at the Grand Cherokee Trailhawk – though be warned: we drove this version first and not only did it feel decidedly less premium inside, but dramatically less luxurious to drive.
Whichever version you go for, as with many plug-in hybrids, the Jeep is at its best with a fully-charged battery. It's quiet and smooth when driving gently, and only calls on the engine when you put your foot flat on the floor. However, do this without warning and the Jeep struggles to juggle its power sources – awakening the engine from its slumber and jerking into life. It never feels as quick as its numbers (0-62mph takes 6.3 seconds) suggest, either.
That's mainly due to the Grand Cherokee's bulk. It means the engine can feel quite laboured, too; that four-cylinder engine doesn't offer the most engaging soundtrack – not that it needs to – but that X5 we mentioned above appears far more willing when you start to push on.
If you're just using your Grand Chrokee for long, laborious slogs up the motorway though, it's a fine companion. The wafty ride is at its best here, and the car is quiet at a cruise. Even on 21-inch wheels it is rarely troubled by potholes or grooves in the road, though its inherent softness does mean a Porsche Cayenne feels more tied down through the corners.
Interior & comfort
"Things inside the Grand Cherokee take a huge leap in the right direction, but European rivals are still a cut above"
The latest Jeep Grand Cherokee's cabin is loaded with more tech and trickery than ever – including a third infotainment display for the passenger in top-spec cars. Despite this, the general feeling of quality doesn't quite tally with the lofty list price. There's perhaps a bit too much gloss black plastic for our tastes; some of the trim around the gearlever in our Trailhawk test car was already scuffed, even after just 2,000-odd miles. European rivals from Audi, BMW, Mercedes and even Land Rover feel better built.
That said, the Jeep's general layout is fairly intuitive, and we're pleased to see big rotary dials for the volume, plus physical switches for the heated (and ventilated, where applicable) seats. It's a comfortable car overall, though we do wish there was more thigh support up front.
Infotainment and navigation
The Jeep Grand Cherokee runs the brand's Uconnect 5 system for its infotainment and connectivity. The software is displayed via a 10.1-inch touchscreen that is both bright and responsive – filled with all the technology you'd want or need, including Apple CarPlay and Android Auto. Every car also gets a 10.25-inch digital instrument cluster, which again is bright and clear – even if there is quite a lot of information to digest. We'd prefer a more minimalist layout.
On top of all this, top-spec Summit Reserve cars get a third screen for the front-seat passenger. This allows separate control of the media and navigation functions, and users can even listen to their own music or radio station via a set of wireless headphones. This kind of technology isn't new – we've seen it in high-end Porsche and Ferrari models, for example – but its functionality feels surplus to requirements most of the time.
Key features

Limited

Dual-screen infotainment 
Wireless phone charging
Premium-wrapped seats
Up to 110 safety systems

Trailhawk

Limited plus…

18-inch wheels and all-terrain tyres
Unique off-road systems
Skid plates
Disconnectable front sway bar

Overland

Limited plus…

Panoramic roof
19-speaker McIntosh stereo
Head-up display
Nappa leather

Summit Reserve

Overland plus…

21-inch polished wheels
Palermo leather seats
Four-zone climate control
Passenger screen
Every Jeep Grand Cherokee comes as well-equipped as you'd hope – given prices start at over £60,000. For context, that's around £5k more than the cheapest Audi Q7 at the time of writing. Top-spec Jeeps command a sizeable premium even over the latest Porsche Cayenne.
Despite this, Jeep reckons it's the range-topping Summit Reserve that will prove most popular. That version gets an incredibly generous kit list, including 21-inch wheels, heated and ventilated leather seats, a premium stereo and that aforementioned passenger screen. We're not sure it's worth the extra, though, given the standard Grand Cherokee Limited gets two screens (of that possible three), plus four-zone climate control and a whole host of safety systems.
Trailhawk versions focus on Jeep's venerable off-road image and trade some of the flagship car's premium features for unrivalled mud-plugging ability. Unless you live in the mountains or commute via boggy fields or Saharan sand dunes, we'd avoid it. The 18-inch wheels and all-terrain tyres, skid plates and disconnecting front sway bar will be unnecessary for most buyers.
Practicality & boot space
"Spacious inside, it's a shame Jeep doesn't offer a seven-seat Grand Cherokee"
The Jeep Grand Cherokee is a big car: at almost five metres long, it's only fractionally shorter than cars like the BMW X5, Audi Q7 and Land Rover Discovery. The difference is, all of those models have the option of seven seats – the Jeep is a strict five-seater.
Thankfully, if you don't need those extra chairs in the boot, then the Jeep is a spacious SUV for carrying five full-size adults. There's lots of leg and headroom in the back, and while we'd like a bit more thigh support up front, it's a comfortable car overall.
Storage is good, too, with a big bin between the front seats, and another storage spot ahead of a pair of cupholders on the centre console. The boot is a good shape and size, if not the largest in this class – more on that below.
Size comparison

Model 

Length

Width

Height

Jeep Grand Cherokee

4,914

2,149

1,858

BMW X5

4,935

2,015

1,755

Audi Q7

5,063

1,968

1,740

Land Rover Discovery 

4,956

2,000

1,888
Boot space
In isolation, the Grand Cherokee's 580-litre boot is a good size. The rear seats go flat, too, though Jeep hasn't issued a maximum figure with the second row folded down.
However, when you compare that number with this car's direct – and often seven-seat – rivals, things don't look quite so rosy. You'd expect something measuring almost five metres long to be among the most practical cars money can buy, but the Audi Q7's 865-litre load bay puts the Jeep in the shade.
Factor in the Audi's greater flexibility, and it's another black mark for the Grand Cherokee. Why Jeep decided to fit the boot close button on the inside of the boot rather than on the leading edge of the tailgate is anyone's guess; it makes shutting the boot more laborious than it needs to be.
Boot space comparison

Model 

Boot space

Jeep Grand Cherokee

580 litres/NA

BMW X5

645/1,860

Audi Q5

865/2,050

Land Rover Discovery

1,137/2,406
Reliability & safety
"Jeep doesn't have the best reputation when it comes to reliability, but the Grand Cherokee comes with up to 110 safety systems"
Jeep doesn't have the best reputation for reliability, but it will be hoping to turn those fortunes around now it is part of the Stellantis powerhouse, which includes brands such as Peugeot, Citroen and Vauxhall. 
Unfortunately, as something of a bit-part player in the UK car market in recent years, there is no recent Driver Power data to show just how reliable and easy to live with modern Jeeps have become. There were no individual models in our list of the top 75 cars to own, and the brand itself didn't rank in the manufacturer rundown.
All Jeeps come with a middle-of-the-road three-year/60,000-mile warranty, which is pretty much the bare minimum offered across the industry these days. But prospective owners should take confidence in the fact that Peugeot – Stellantis' top-performing brand in Driver Power 2022 – came fourth overall, only behind Porsche, Tesla and Kia.
Safety
Jeep claims the latest Grand Cherokee can be fitted with up to 110 safety and assistance systems. While that might be everything from parking sensors to the car's supposed level 2 autonomous drive functions, it shows the company is serious about making this SUV a dependable family workhorse.
This dedication to safety technology was proven in 2022, when the Grand Cherokee was awarded a maximum five-star rating by independent crash-test body Euro NCAP. The car scored more than 80% in all four categories, with its best rating of 89% for child occupant protection.