Suzuki Celerio recall latest
Possible brake pedal failures trigger recall of Suzuki Celerio city cars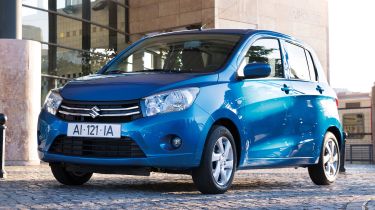 After a braking fault led to sales of the Suzuki Celerio city car being suspended, the firm has announced a recall.
The latest development comes as Suzuki said the problem relates to a potential fault with the brake pedal release mechanism. Owners will be contacted and the fault recified at their local dealer. The work is expected to take around 30 minutes to complete.
The fault appeared after testers discovered brake failure when performing an emergency stop from high speed on two different cars on a private test track.
It led to Celerio sales being suspensed a day after the car launched. It's thought that due to this, only a very small number of cars were being used on the road.
In a statement, Suzuki said: "Safety is of the utmost importance to Suzuki and we would again like to take this opportunity to apologise to our customers and also thank them for their understanding and patience over the last three weeks."
The recall affects right-hand-drive cars sold in the UK, Ireland, Australia and New Zealand. Suzuki has confirmed no left-hand-drive cars, or right-hand-drive models sold in other countries, are affected.
Suzuki contacted Celerio owners via its dealer network, and provided owners with a courtesy car.
Customers can find out more information by calling customer services on 0500 011 959 or contact their local Suzuki dealer.