Jaguar Land Rover announces new used car programme
More peace of mind for customers buying used JLR cars through Approved Used Programme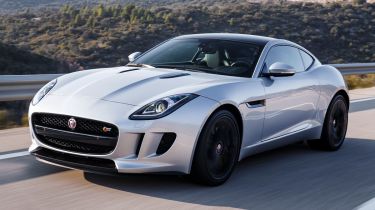 In a bid to increase the appeal of its cars on the second-hand market, Jaguar Land Rover (JLR) has added to the benefits of buying through the JLR Approved Used Programme.
The new terms for 2015 mean that if you buy a used Jaguar or Land Rover through the programme, you'll benefit from a two-year unlimited mileage-warranty if the car is under five years old and has less than 100,000 miles on the clock.
The programme will also provide 165 checks to ensure the car is in good condition, as well as a consequential damage warranty up to the cost of the car.
Other benefits of buying through the programme include an independent history and mileage check, a 30-day/1,000-mile exchange policy, MOT cover, a week's free insurance, plus UK and European roadside assistance.
Jeremy Hicks, managing director of JLR UK, said: "Our new Approved Used Programme is truly competitive and we believe that the enhancements we've made here demonstrate our commitment to our customers.
"With new model introductions across both Jaguar and Land Rover brands, we are committed to providing our customers with an excellent ownership experience. Whether buying a new car for business or for personal use, or from our enhanced Approved Used scheme, we're confident the service standards we've set ourselves are highly competitive and highly desirable."
Customers buying a Land Rover bearing the 'Approved Used' hallmark are also entitled to a complimentary Land Rover Experience, where they can see first-hand how Land Rover cars tackle tough off-road terrain.
Buyers searching the used-car market for their next Jaguar or Land Rover are likely to find cheaper cars through other sellers, but for some, the peace of mind of going through the Approved Used Programme will be worth the premium.