MINI and Ford announce car-sharing schemes
New Ford and MINI owners will be able to share their cars in two new schemes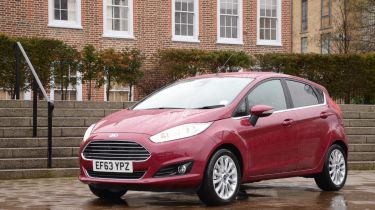 Owners of new MINI and Ford cars will be able to participate in car-sharing schemes, it has been announced. The programmes will minimise the time cars are spent parked and could generate additional income for owners.
Ford's scheme is operated by its financial arm, Ford Motor Credit, and run in conjunction with easyCar Club in London. Some 12,000 Ford owners will be invited to join.
Renters can search the easyCar Club website for available cars nearby and book online. The keys can be collected from the owner or from a safe and renters return the car to the same location. Owners will benefit from income generated through the rentals.
Prospective members have until 1 August to enrol.
MINI owners will be able to choose an optional equipment package that makes their vehicle available to other members of the DriveNow scheme. MINI says the scheme will be "attractive" to owners of large fleets of vehicles, because it'll reduce the number of cars required in a fleet.
DriveNow will also support what MINI calls "a new form of vehicle lending" whereby a car can be lent to a "defined" circle of friends and family.
The MINI DriveNow scheme will launch in America next year and will be rolled out in other cities at a later date.
Over the last few years, car makers have been keen to offer a range of mobility schemes. Ford is working on a range of other car-sharing initiatives in Germany; Bangalore, India; London and New York.
A scheme from Peugeot, called MU, allows you to buy credit to spend on renting different cars, such as a convertible for a bank holiday weekend, a scooter or even an accessory such as a roofbox.
BMW's JustPark scheme allows owners of parking spaces or driveways to rent them to those seeking parking.