Watchdog: Owner demands action over 'sub-standard' Fiat
Jenny wants answers after low-mileage Doblo leaves her and disabled husband stranded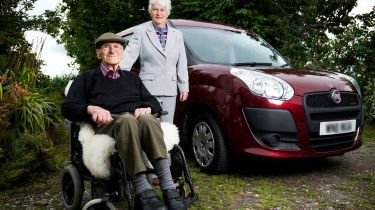 Numerous visits to the garage, a gearbox swap, new driver's seat and countless mechanical issues in just 28,106 miles: not the outcome you expect from a 2011 car. But this was the reality Jenny Woodman of Lympsham in Somerset faced with her Fiat Doblo.
"We bought the car specifically because it could easily get four passengers, a dog and a wheelchair in the back," she told Auto Express, Carbuyer's sister publication. "Bill, my husband, is wheelchair bound so we needed the car to be reliable."
The Doblo proved anything but, as a blown exhaust gas recirculation (EGR) cover recently left Jenny and her husband on the side of the road – again. A quick plastic weld by the RAC helped them get back to dealer Huttons Fiat Ltd in Weston-super-Mare, but Jenny was displeased. "We had just had been told we needed new front brake pads worth £250, and shortly after I was stuck on the side of the road for an entirely different reason," she told us.
"It's just one thing after another with this car. I don't feel comfortable driving with Bill. I'm worried that it's going to break again. Being stranded for hours isn't fair on him."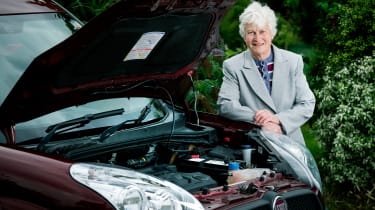 Jenny felt Fiat should cover the cost of repairing the latest problem – the EGR cover – but a Fiat spokesman argued the flaw was due to wear and tear. Jenny said: "I'm faced with a repair bill of £212 for the EGR cover, which I think is unjustified. The Doblo has been sub-standard from the day we bought it, and I want Fiat to acknowledge this."
Auto Express called Fiat and asked it to take another look at the case of the EGR cover based on Jenny's past history with the Doblo. After several weeks, the manufacturer agreed to foot the entire bill for the repair.
A spokesman confirmed: "In light of the customer's experience, we have reviewed the case file and on this occasion we have made an exception and offered to absorb the cost of the repair in full as a gesture of goodwill."
Jenny was thrilled with the result, and is now looking forward to trouble-free motoring: "Thank you Auto Express for all your help. You've been extremely helpful and patient with my case."