Last chance to buy: Vauxhall Astra
Huge discounts to be had on outgoing Astra model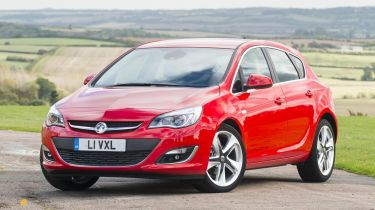 The new Vauxhall Astra is a great car but its predecessor was a big hit with buyers too. The old model is now available with some seriously big discounts as dealers try to sell the remaining few examples.
We gave the old Astra a solid three out of five star review, with the car performing very capably across all categories. Refinement, comfort and space are all particularly good.
The 1.6-litre diesel engine offers the best mix of performance, economy and refinement, while the turbocharged 1.4-litre and 1.6-litre engines are the petrol-powered Astras to look out for.
If your budget doesn't quite stretch to the new Astra, or you'd rather save some money and take advantage of offers on the outgoing model, then the deals below on the seventh-generation Astra may prove very attractive.
Why should I buy it?
The outgoing Astra isn't as much fun to drive as a Ford Focus, or as desirable as a Volkswagen Golf, but it's still a very competent family hatchback.
It boasts a spacious and quiet cabin, a good-sized boot, and all models come with air-conditioning. Some of the engines, particularly the diesels, can be a little on the noisy side and some of the entry-level petrols can feel a bit gutless, but if you choose carefully and test drive a few to see what suits you best, the old Astra certainly isn't a bad car. At the prices below, it's most definitely worth considering.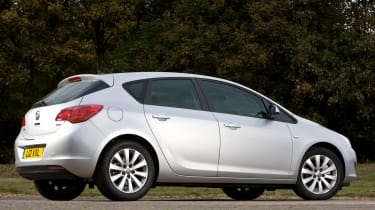 How much should I pay?
Lookers is offering the Astra Excite model with 1.4-litre petrol engine from only £10,999, which represents a whopping £6,921 saving on Vauxhall's RRP of £17,920. The car comes on the latest 65-plate registration, with features including 17-inch alloy wheels, LED daytime running lights, a leather sports steering wheel, cruise control, plus Bluetooth and USB connectivity.
The same site has the 1.6-litre diesel model in Design trim from £11,999 against its RRP of £19,125.
Marshall is also offering the 65-plate 1.4-litre Excite model for £10,995, as well as the Limited Edition 1.6-litre Astra for £13,997, representing a saving of £4,598. Extras over the Excite model include 19-inch alloy wheels, heated sport seats and a sporty front bumper.
Arnold Clark has the 1.4-litre turbo petrol model in Limited Edition trim from £13,995, which is a saving of £5,195. The car is also available with Vauxhall's current scrappage allowance, meaning you could save a total of £7,195 if you have an old car to trade in.