Things you need to know today: Tuesday 12 January 2016
No compensation for UK VW customers; is Apple branching out into cars?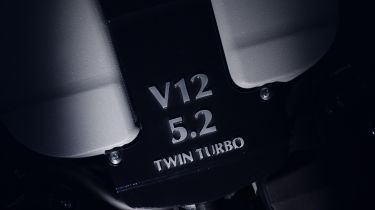 1. Next year's Audi A8 tech hinted with h-tron concept car
The Audi h-tron concept has been showcased at the Detroit Motor Show, hinting at what we can expect from 2017's new Audi A8 executive saloon and other future Audis. The Audi h-tron uses hydrogen fuel cells combined with batteries to provide 282bhp and a projected range of 372 miles. Of more immediate interest are developments to Audi's autonomous technology: the h-tron boasts autonomous driving and parking systems, while an updated version of Audi's clever 'virtual cockpit' dashboard displays with OLED screens also features. Expect some – if not all – of this technology to feature in new Audis over the coming years.
2. Apple's forthcoming car an "open secret" says Elon Musk
Elon Musk, owner of innovative electric car company Tesla, has said Apple is developing a car behind closed doors. In recent years, Apple has not only registered several car-related patents, but has also "hire[d] over a thousand engineers to do it," including staff from Musk's own company. Speaking in California yesterday, Musk said he saw the potential for a car from Apple not as a threat, but as something that would "expand the industry". Musk also shared his thoughts on the future of the automotive industry, declaring that before long, any car that wasn't capable of driving itself would be a "strange anachronism".
3. Ford's new FordPass smartphone app will make your life easier
It doesn't matter whether you drive a Ford or not: this year sees the launch of FordPass. This free smartphone app will allow you to find parking spaces, lifts in car shares and answers to motoring-related questions. You won't need to be a Ford owner to use the app and you should even be eligible for electronic loyalty-card-style points for using some services. Ford owners, meanwhile, will be able to book in services, start their cars remotely and check things like oil and tyre pressures. FordPass launches in April in the US and later this year in Europe, and Ford is keen to stress that despite being free, it won't be a sales platform. If it delivers all it promises, Ford may have given motorists a truly innovative belated Christmas present.
4. 'Dieselgate' VW emissions scandal: UK Volkswagen owners will not get compensation
Volkswagen will offer no compensation to UK customers who bought diesel-engined cars from the company, despite admitting misleading emissions regulators and customers. The German car giant was caught fitting 'defeat devices' to its diesel cars in order to lower emissions during US tests. Despite US drivers receiving $1,000 in the form of gift cards, VW officials said Americans faced "a different set of circumstances" to UK customers, who would not be offered any compensation. VW is offering £1,500 towards the cost of a new Volkswagen, hoping customers can be persuaded to put their trust in the company once more.
5. BMW cream of luxury carmakers once more
BMW cemented its position as the world's number-one producer of luxury cars, beating Audi and Mercedes to the top spot once more. BMW sold 1.91 milion cars in 2015, narrowly beating Mercedes, which sold 40 thousand fewer. Audi dropped from second to third place in the wake of the VW Group emissions scandal. There'll be no resting on laurels for BMW, though: Mercedes had a bumper year in 2015, with sales leaping up 13%, compared to BMW's growth of just 5.2% from 2014. Mixed blessings for BMW executives, then, and a potentially exciting 2016 for bosses at Mercedes.
6. Aston Martin DB9 replacement teased in new videos