FordPass Connect explained
The FordPass app and FordPass Connect modem add many useful features to your car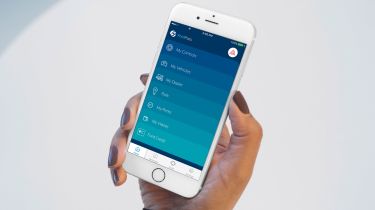 FordPass Connect is a system based on a modem in your car that works with a downloadable app called FordPass to bring information about your car and your surroundings to your phone.
Basic Bluetooth phone connectivity isn't sufficient for the average motorist these days, and carmakers are constantly thinking of ways to improve the connectivity between their cars and smartphones. FordPass Connect is part of Ford's connectivity offering.
In-car tech is rapidly developing and the latest Fords are much more advanced than their predecessors. All new Fords get the intuitive SYNC 3 infotainment screen with Apple CarPlay and Android Auto as standard, and Ford offers FordPass Connect on most models. Plenty of models, including the Ford Fiesta and Ford Puma, now come with it as standard.
What is FordPass Connect?
FordPass Connect is an onboard modem that is connected when you buy your car. One of its features is a 4G WiFi hotspot for up to 10 devices, while cars equipped with sat nav also benefit from live traffic updates. Upon receiving these updates, the navigation system will then update your route based on traffic conditions. It'll automatically contact the emergency services if you crash, too.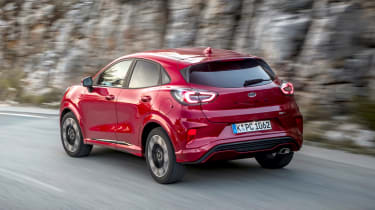 It's designed to work with the free FordPass app, which introduces a whole range of useful features. You can select points of interest on the app, and then these are automatically transferred to the car's sat nav screen when you connect your phone to the car. Similarly, the app also lets you search for fuel stations by brand, fuel grade and price, and it can find available parking spaces (and how much parking costs).
The FordPass phone app shows you whether your car is locked or not, and you can even authorise someone else to access the car (by sending them a code). App users can monitor the amount of fuel in the car, the mileage and tyre pressures, receive diagnostic alerts, book a service and see where the car is parked.
If you're looking at used Fords, cars offering these features will have a FordPass Connect tile in the settings section. If the car you buy has FordPass Connect, you'll need to perform a master reset of the SYNC system and then create an account. It's worth noting that FordPass Connect can't be added retrospectively.
How much does it cost?
Despite coming as standard on some models, the FordPass Connect service isn't really free. Initially, you get a three-month (or 3GB) free trial for the WiFi hotspot, and then data bundles must be purchased from Vodafone if you want to continue using it. It's a similar story with the live traffic updates; they're included for the first year or two but a license fee needs to be paid after this. Live traffic updates only apply to cars with sat nav.
At the time of writing, the subscription after that costs £3.99 a month, and it doesn't cancel automatically if you sell the car.
The eCall emergency services contact function is free for the lifetime of the car (even in mainland Europe), while remote start, locking and unlocking are free for 10 years.
What is FordPass Pro?
FordPass Pro is a similar system, aimed at business customers. Up to five vehicles can be monitored at one time, and you can check fuel and AdBlue levels, remotely lock, unlock and start the vehicles, as well as receive alerts about diagnostics and theft. The FordPass Pro system also lets staff see where their vehicles are on a map.
Partnership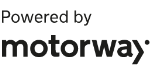 Need to sell your car?
Find your best offer from over 5,000+ dealers. It's that easy.
Read our reviews of new Ford models here.