Things you need to know today: Monday 18th January
Oil and emissions uncertainty; celebrations for Lamborghini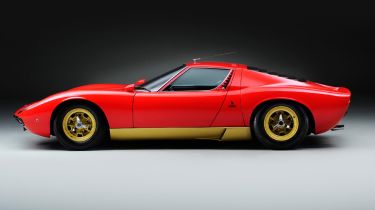 1. New MINI Convertible to go on sale this March
The new MINI Convertible hits UK roads in March, just in time for spring. Priced from £18,475, the new car's overall design will be familiar to MINI fans, but its engineers have worked hard to ensure the new Convertible is a more practical car than the one it replaces. The new car's boot is 25% bigger the current MINI Convertible's, and passengers are likely to find the improved head and leg room a welcome development for the new car. With all that extra space, competitors like the Fiat 500C convertible are likely to begin looking a little cramped. The MINI Convertible will be give buyers the choice of two petrol engines and one diesel engine, with hot and Cooper S and John Cooper Works available as well. The latest MINI convertible will follow in its predecessor's footsteps by offering buyers endless optional extras and ways in which to personalise their car. Only the most patriotic customers of are expected to go for the Union Flag adorned fabric roof, though.
2. From tractor to supercar: the Lamborghini Miura is 50
The Lamborghini Miura celebrates its fiftieth birthday this year. Widely held as one of the most beautiful cars ever built, the Miura made its debut at the Geneva Motor Show in March 1966. Wowing audiences on its launch, the Miura remains one of the most desirable and valuable cars in the world today. Legend has it that Italian tractor manufacturer Ferruccio Lamborghini was so disappointed in the inferiority of the clutches used by Ferrari in the 1960s that he went to complain to Enzo Ferrari himself. Enzo dismissed Larmorghini, telling him to go away and do a better job if he thought he could; the Lamborghini car company was born as a result of this challenge.
3. More oil for a flooded market
As we reported last week, reduced demand from Chinese industry had sent oil – and petrol – prices tumbling. It now appears this decline is set to continue. The lifting of trade sanctions against Iran is likely to lead to a further glut of oil on the market, with some sources estimating Iran is planning on producing half a million barrels of oil a day for sale and export. With petrol pump prices plunging to below a pound per litre, motorists are likely to welcome this decrease; the equity, pension and commodity markets are likely to look upon this news less favourably.
4. The Getaway car, BBC1, Saturday. Knockout or washout?
Opinion has been divided over BBC1's new car-based gameshow, The Getaway Car. Some viewers found it a refreshingly different approach to integrating cars into television shows while others dismissed it as tiresome, with an uneven design and too many contestants. The Getaway Car sees the BBC trying to fill the void left by Top Gear's departure, until a new series with Chris Evans begins in May. Whatever your verdict may be on The Getaway Car, there was no denying The Jaguar F-Type, Fiat 500 Abarth and Mercedes AMG GTS looked good in the South African sun.
5. Worried about getting your parking space? You're not alone.
As many as one in ten drivers would rather not use their car than lose their parking space, a survey has revealed. The AA polled 25,000 drivers and found many motorists would rather find alternative transport or cancel plans, than give up a space near their homes. The survey also found 19% of drivers were worried about parking in general, with Londoners being even more tightly wound: 36% of motorists in the capital said they felt anxious about parking, while almost a quarter had altered their plans due to of fear of not finding a space.
6. Confusion over EU emissions rules
Car emissions have not been out of the news since September last year and that looks likely to continue, with the European Parliament postponing a critical vote on new emissions regulations. The European Union Assembly had been due to vote this week on new laws regarding permitted levels for nitrogen oxide emissions, but this vote will now take place in February. It is thought the EU Assembly considers the planned laws not stringent enough, Bloomberg Business reported. This delay in voting is likely to be beneficial to nation states and carmakers who would be happy to see the new laws passed, when in the present environmental and political climate, it would seem likely that they would be dismissed as not strict enough.
Best new car deals 2022: this week's top car offers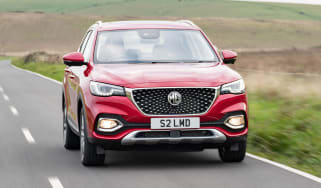 Best new car deals 2022: this week's top car offers
Nissan Ariya vs Volvo XC40 vs Volkswagen ID.4 - which is best?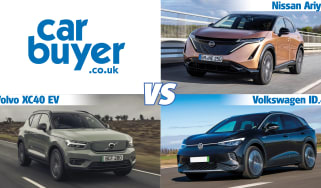 Nissan Ariya vs Volvo XC40 vs Volkswagen ID.4 - which is best?
2023 Hyundai Ioniq 5 N spotted testing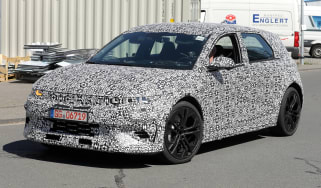 2023 Hyundai Ioniq 5 N spotted testing