Things you need to know today: Friday 15th January 2015
Hyundai brings fight to Toyota with new hybrid; petrol prices to fall further?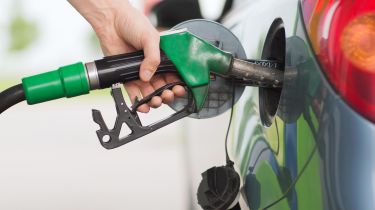 1. Hyundai IONIQ hybrid: full details of forthcoming Toyota Prius rival released
Hyundai has officially unveiled its latest model – the hybrid IONIQ – set to go on sale later this year in Britain. The Hyundai IONIQ is the first hybrid model from the Korean manufacturer and will come off the choice of three hybrid setups. Buyers will be able to choose between traditional and plug-in hybrids, as well as a fully electric model. The hybrid IONIQ will come with a specially developed 1.6-litre engine, which will run in conjunction with an electric motor to produce 139bhp. The IONIQ's sleek and contemporary design could prove to be a serious competitor to the hugely successful Toyota Prius hybrid.
2. Could petrol prices return to 2005 levels?
There has been talk of petrol prices at the pump dropping to 85 pence a litre in the wake of the falling cost of crude oil. The price of oil has fallen to around $30 a barrel – the lowest price in more than a decade. Oil prices have dropped by around 30% since December alone, with some city analysts predicting further falls. The rapid reduction in the value of a barrel of crude oil is not all good news, however. There are fears that such dramatic price drops will translate into losses in the value of pensions and other investments, as so many of these are tied to the price of oil. The reduction in the cost of oil has largely been driven by a slowing Chinese economy, as this has caused less demand for oil on the markets.
3. Empty driveways making £2 million a year
The market for renting out unused driveways to commuters is worth £2 million annually, it has been reported. Driveways, garages and off-street parking spaces can be rented out for as much as £120 a month, with some London-based residents making even more. Those who live near sports stadiums and concert venues have been able to charge hourly rates of as much as £15. The growth of the industry has largely been caused by online services such as yourparkinspace, which help connect driveway owners with those in search of a space.
4. Snow brings repeated calls for caution on the roads
Much of Britain awoke to familiar scenes of snow yesterday, as up to six centimetres fell in the midlands and the north of England. Some A roads were closed as a result of accidents and poor conditions as motorists struggled to cope with the treacherous weather. Drivers have been urged to ensure their cars are prepared for the inclement weather conditions by doing things such as ensuring they have plenty of windscreen washer fluid and checking the condition of their tyres.
5. Renault checks 'normal' procedure
The French Economy Minister has said that the inquiry into carmaker Renault by fraud investigators is 'normal' and completely separate to the diesel emissions scandal engulfing Volkswagen, according to Reuters. Renault has said that there is no evidence of so-called emissions defeat devices being fitted to their cars. French police visited Renault's technical headquarters yesterday but the French government has said it is confident there were no defeat devices fitted to Renault cars. Shares in Renault dropped by 20% in light of this news, but began to rally towards the close of markets.