Watchdog: Mystery of 'missing' Eco mode on new Hyundai
Owner frustrated as Tucson doesn't have driving mode which is mentioned in manual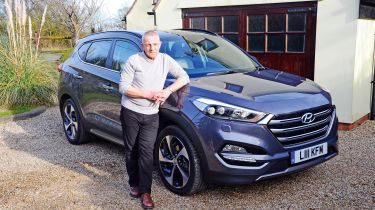 Poor fuel economy remains a concern for most drivers, which is why manufacturers often build cars with an Eco drive mode to improve the mileage between fill-ups.
Dave Butler, from Chignall Smealy, Chelmsford, Essex, had recently swapped his two-year-old Hyundai Santa Fe for a new Tucson, but contacted Auto Express shortly after as he couldn't get the Eco mode to work in his new car.
Averaging just 24mpg from his new car – lower than he was expecting – Dave tried to engage the Eco mode via the selector button, but could only find a Sport option.
"I couldn't get the system to engage, and I checked the owners' manual for advice, and it confirmed I was trying to engage the mode correctly," Dave said.
"I have always used the Eco drive mode on previous Hyundai vehicles I've owned, as the figures on the instrument panel suggest I achieved better fuel consumption than I might in Normal driving mode."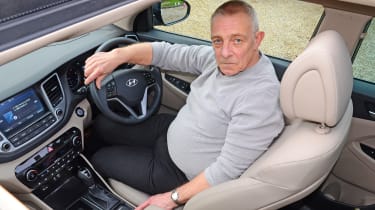 Keen to get to the bottom of this, Dave took his Tucson to his local dealer Hyundai Chelmsford, and had a member of the service department try to engage the driving mode, but even this didn't work.
Running out of answers, Dave contacted Hyundai UK for help, but to his surprise was told that the Eco mode no longer exists in the Tucson, despite it being referenced in the owner's manual.
Puzzled, Dave contacted Auto Express for help. They contacted Hyundai to see why the Tucson no longer comes with an Eco mode. A spokeswoman told us: "The European-spec Tucson does not and has never had an Eco mode button as Mr Butler's previous Santa Fe did.
"It is a new model and the driving mode has been optimised by the vehicle controls to deliver the most appropriate performance and efficiency that is relevant to the driving conditions – negating the requirement to manually activate an economy mode."
When questioned over why the Eco mode is mentioned in the handbook, she added: "The handbook is a global handbook and it states Eco mode 'where applicable'. The US Tucson, for example, does have an Eco mode."