Watchdog: Owner left frustrated by 'unclear' servicing plan
Owner unhappy after finding VW Tiguan needs maintenance not included in all-inclusive deal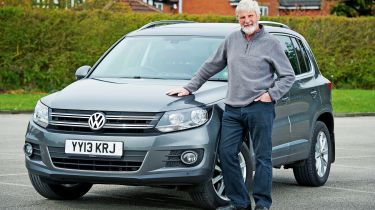 After splashing out on a new car, many buyers also opt for a service plan to cover the recommended maintenance for the next few years. For either a one-off fee or set monthly payments your car will remain fully serviced, and in return you won't encounter unexpected bills when visiting the garage.
Except this isn't always the case. Reader Steve Anderson contacted Auto Express after he discovered the service plan on his 2013 VW Tiguan didn't cover all the servicing expenses. He found he'd have to pay more to keep his car in line with VW's standards.
Steve, from North Dalton, East Yorks, told Auto Express he bought the plan from Des Winks Volkswagen in Scarborough after being assured it "included all the recommended routine servicing required" and he wouldn't have to worry about any extra bills.
To Steve's surprise, after his second service, he was told next time his car was booked in he would have to pay for his air-con to be regassed, and the gearbox and Haldex coupling oil to be changed.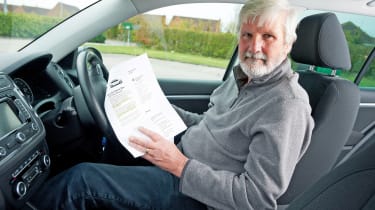 Steve told our sister site Auto Express: "The dealer told me these would be chargeable to me, but then agreed they are jobs recommended by VW. However, the plan I bought clearly says it includes all recommended routine servicing. How confusing is this?"
Auto Express contacted VW to investigate, and it initially directed them to the terms and conditions which state the service plan does not include the Haldex oil change or the air-con regas.
Steve told them: "This is precisely the point; the service plan doesn't include things which VW clearly recommends, despite the plan being advertised as covering all recommended servicing."
A VW spokesman explained: "We believe the wording on our website in relation to what is covered by the plan remains clear and unambiguous. We will, however, take steps to contact Mr Anderson and, with the support of the retailer in question, work to resolve this matter to his satisfaction."
Steve said: "The Haldex oil was changed at the third service, and it didn't cost me anything – but only because the dealer did this at its cost. It thought the terms are 'far from clear'. So it's strange how VW thinks its wording is clear, when it clearly isn't."