Why buying a new car could get even cheaper
A recent cut in interest rates is likely to make some car finance deals more appealing than ever before. We look into what you can expect.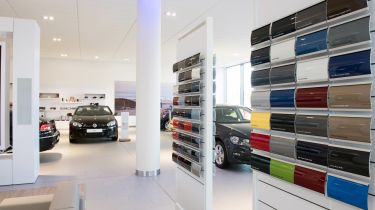 Last week's news that the Bank of England has cut interest rates to just 0.25% may have made savers and pension holders uncomfortable, but it could be better news for those in the market for a new car.
We've reported previously how British drivers love buying cars on finance: around eight out of 10 of us take out a Personal Contract Purchase (PCP) agreement, Hire Purchase (HP) deal or a similar form of credit arrangement to fund a new vehicle and, aside from special 0% APR offers, these are invariably linked to interest rates.
In a bid to encourage spending and stave of the possibility of a Brexit-fuelled recession Mark Carney – Governor of the Bank of England – has decided to cut interest rates from 0.5% to a record low of just 0.25%. A recent Carbuyer poll revealed that while most potential new car customers hadn't been put off by the vote to leave the European Union, 25% of those who responded indicated they were likely reconsider their position as a result of the referendum.
If Mr Carney's action has the desired effect, those made jittery by recent political events may be encouraged back to car dealerships by the drop in interest rates – assuming any potential savings are passed directly on to customers.
What will this mean for car finance deals?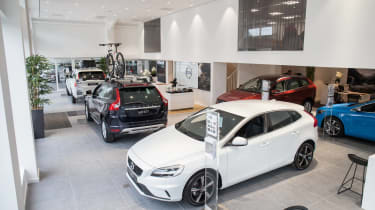 In the short-term, very little, as most vehicle finance packages are put together at the beginning of each financial quarter. That means any changes to deals are likely to start appearing when the new quarter starts in October, although the odd one may slip through sooner. It's a similar story with mortgages: most lenders are delaying interest rate reductions, ostensibly so borrowers will benefit regardless of when their monthly repayments are due.
Once the interest cut has been 'priced in' to automotive PCP and HP deals, don't expect a dramatic drop in car finance prices: 0.25% may be a seriously low rate, but interest was low and borrowing was incredibly cheap before last week's decision.
You may be in a stronger position to haggle when buying a new car, though. Not only does the move to a 0.25% rate mean large-scale borrowing has become cheaper (and those savings can be passed on to consumers), it also signals a degree of institutional flexibility and the desire to keep Britain in business.
Recent figures from the Society of Motor Manufacturers and Traders (SMMT) suggest that while the new car market is showing continued growth and 2016 started well, July was a rocky month for the industry with growth of just 0.1% compared to the previous year. Car companies and dealers will be keen to ensure their businesses stay in rude health, and attracting new customers is fundamental to this.
If you find a car you like but are put off by the high cost of any associated finance package (anything above 6% is pricey), it's well worth seeing if you can negotiate more attractive terms, particularly from October onwards. Market instability, ultra-low interest rates and slow financial growth may be bad news for investors, but consumers can counteract some of these negatives by taking advantage of the positives offered by current circumstances.
Nissan Ariya vs Volvo XC40 vs Volkswagen ID.4 - which is best?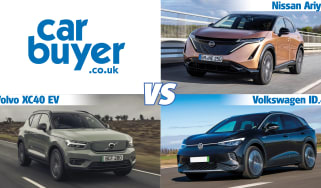 Nissan Ariya vs Volvo XC40 vs Volkswagen ID.4 - which is best?
Best new car deals 2022: this week's top car offers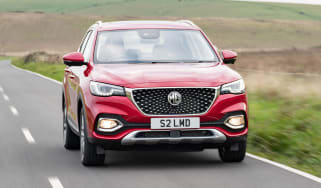 Best new car deals 2022: this week's top car offers
Top 10 best electric family cars 2022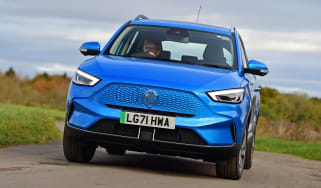 Top 10 best electric family cars 2022