Men are shallow but women are shrewd when choosing a car
Vanity leads men's choices when it comes to choosing a new car - but women focus on economy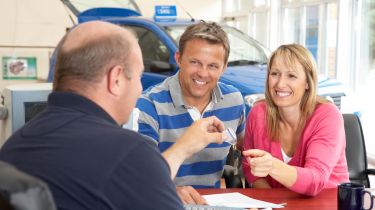 Beauty and performance top the list of qualities men look for in a new car, but women are all about the practicalities, from fuel economy to legroom and servicing costs.
The research conducted by Carbuyer, finally bust the old myths about women being less sophisticated than men in their view of cars, instead revealing them as increasingly assertive, practical and switched-on to all aspects of car ownership.
Men are almost 20% more likely than women to be swayed by colour and nearly 40% more likely to be influenced by a manufacturer's reputation when it comes to purchasing their next vehicle. That's in contrast to women, who keep a firm eye on future and ongoing running costs.
Women are 25% more likely than men to be influenced by fuel economy and 20% more likely by servicing costs. They even take into greater consideration their insurance costs and the location of the dealership.
Women are not only prudent, but pragmatic. They prioritise a vehicle's space and practicality over aesthetics, with the research showing women place greater importance on legroom, boot space and how easy a car is to park.
While men are driven by the public perception of a new motor, falling for looks, power and prestige, 50% admitted that their partners had an influence when it comes to making a car purchase, compared to 39% of women.
Despite the research showing an evolution in female assertiveness in the car-buying transaction, men are still 20% more likely to negotiate a better deal on their next car.
Stuart Milne, Carbuyer editor, said: "Our research reveals that despite women having a generally positive experience, there's still a way to go before they feel as comfortable as men going into a dealership on their own and getting the best possible deal."
Carbuyer has published a wide range of tips and advice aimed at helping all new car buyers get the very best deal when buying a new car, whether it be the best way to haggle, choosing the right options, understanding PCP deals or what to do if it all goes wrong.
Best car tyres to buy 2021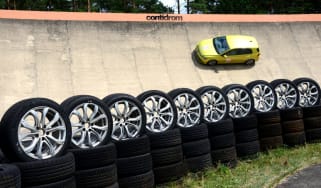 Best car tyres to buy 2021
Hybrid vs plug-in hybrid vs electric cars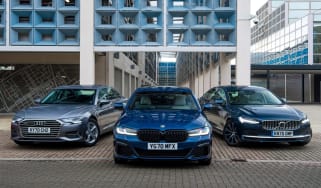 Hybrid vs plug-in hybrid vs electric cars
All-new 2022 Kia Sportage: UK prices and specs revealed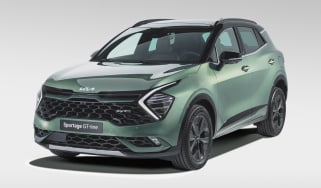 All-new 2022 Kia Sportage: UK prices and specs revealed