How to reject a car: the Consumer Rights Act 2015
What is the Consumer Rights Act 2015, and how can it protect you if something goes wrong when buying a new car? Here's everything you need to know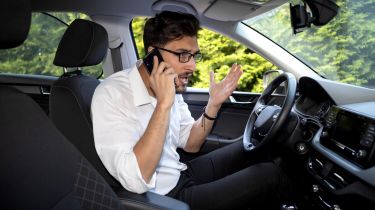 The UK places a strong precedence on consumer law, and if you've just bought a new car, you're well protected by comprehensive legislation. But not everyone knows just how far-reaching this legislation is, though, so a grey area does remain. This means that, if a car is faulty, both buyers and dealers can make assumptions that could potentially undermine customer satisfaction.
To help you make sense of the boundaries presented by the Consumer Rights Act, we dig into the topic in detail in this guide. We also briefly cover the Sale of Goods Act, which is an older law that applies if you purchased your car prior to 1 October 2015. 
Despite primarily being aimed at new-car buyers, covering topics like what consumer rights you have to reject a new car, and how long you have to reject it, some of the ground we'll cover will also be relevant if you've bought secondhand.
What is the Consumer Rights Act?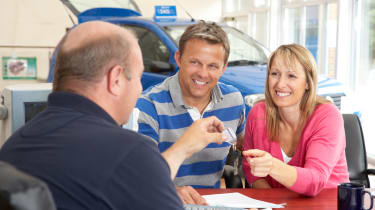 The Consumer Rights Act is among the strongest and most important pieces of customer legislation around. Introduced in October 2015, the Act stipulates that any car you buy should be:
Of satisfactory quality: if you're buying a new car, it should be in perfect working order.
Fit for purpose: the car must perform as you'd expect; it should have enough power to go up steep hills, for example. Read our top tips for test drives for help assessing a new car.
As described: if you signed a contract to buy a blue car with a sunroof and a self-parking system, the car should be blue and come with these features. Adverts for secondhand cars should accurately reflect their condition and features.
Does the Consumer Rights Act apply to new cars?
The moment a new car is purchased, the 2015 Consumer Rights Act becomes active. It essentially provides immunity to you in the event that the car you've purchased is not in the condition it was described as being in, or any unspoken faults arise. It's crucial that buyers who are looking to make use of this immunity period do so as soon as possible to ensure the swiftest outcome.
How does the Consumer Rights Act affect you if you've bought a used car?
While secondhand cars bought privately are exempt from the 'fit for purpose' and 'of satisfactory quality' clauses, if you've bought from a dealer and any one of these conditions isn't met, you have the following options under the Consumer Rights Act:
The right to reject within 30 days: this needs little explanation. If you spot and highlight a fault within 30 days of purchasing, you can simply hand the car back for a full refund. The superseded Sale of Goods Act states you have the right to reject within a 'reasonable' timeframe, which is open to interpretation, but unlikely to be longer than 30 days. Either way, if the fault is very minor you may wish to see if the dealer is willing and able to remedy it first.
The right to a repair or replacement: if you find a problem after the first 30 days are up and within the first six months, the retailer is given one chance to take remedial action – either by repairing it or replacing the car; they get to choose which, though, and most will opt for the cheaper option of repair.
Partnership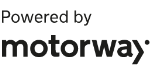 Need to sell your car?
Find your best offer from over 5,000+ dealers. It's that easy.
If a repair would take an unreasonably long time or cause significant inconvenience, you're within your rights to ask for a replacement car. Note 'unreasonably' and 'significant' are subjective terms, and your definition may not match the dealer's.
Do make sure you're 100% happy with any remedial work before you sign anything, as it's hard to reject a car once you've officially accepted a repair. If the repair is unsuccessful, it's up to you if you want to reject the car, demand a replacement or give the dealer a second chance at fixing it.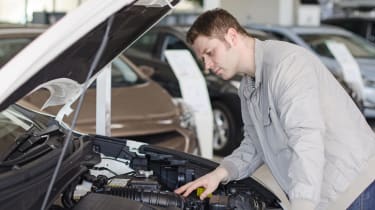 The first six months rule
Any fault found within the first six months of purchase is presumed to have existed prior to delivery. If the dealer wishes to dispute this, they will need to prove that the fault did not exist at the point of sale. Otherwise, the dealer gets their one chance at repair and, if this is unsuccessful, you can go down the replacement or refund route. 
Note that if you choose the latter option, the retailer is allowed to make a deduction based on the use you've had of the car after the first 30 days of ownership. You can also choose to accept financial compensation if the fault can't be easily fixed and you're happy to live with it.
After the first six months
Once you've had the car for six months, the onus falls on you to prove any fault was there from the date of purchase. While the Consumer Rights Act offers less protection after six months, your new car will still be protected by its manufacturer guarantee; see our article on car warranties for more information.
What other forms of consumer protection do you have?
Around 99% of new cars sold in the UK are covered by a set of industry codes of practice drawn up by the Motor Ombudsman (formerly known as Motor Codes). These comprise a series of voluntary rules under which new car retailers should operate. The Motor Ombudsman's rules cover areas such as sales literature, sales tactics and warranty claims. The Motor Ombudsman also provides Alternative Dispute Resolution (ADR). This is a mediation and arbitration service the Consumer Rights Act stipulates all businesses must give their customers access to should things go wrong.
If you've bought a car on credit, you're also covered by the Financial Ombudsman Service (FOS). While cars bought on a hire purchase agreement also get protection from the FOS, note the Supply of Goods Act – rather than the Consumer Rights Act or Sale of Goods Act – applies.
Finally, you have the extreme option of taking the dealer to court. Most judges are likely to expect you to have tried ADR first, though, and the Sale of Goods Act only allows you to take legal action within six years of buying a product.
Engine management light: top 5 causes of amber engine warning light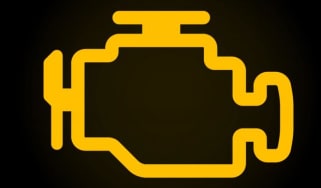 Engine management light: top 5 causes of amber engine warning light
Tesla Cybertruck finally delivered: specs, prices and UK availability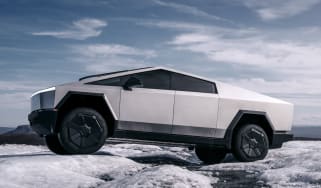 Tesla Cybertruck finally delivered: specs, prices and UK availability
Best new car deals 2023: this week's top car offers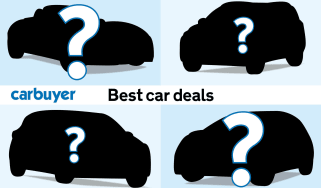 Best new car deals 2023: this week's top car offers