£1.6m Ferrari LaFerrari Aperta dazzles enthusiasts
Open-top version of hybrid supercar celebrates Ferrari's 70th anniversary
The Ferrari LaFerrari Aperta made its first appearance in public at the 2016 Paris Motor Show. Paris, renowned worldwide for its fashion and sense of style, seemed a fitting place for the debut of the flagship convertible supercar, and it's fair to say the LaFerrari was be one of the less attainable cars on show in the French capital; only 150 will be produced at a rumoured cost of £1.6m each and the car has already sold out.
Launched to coincide with Ferrari's 70th anniversary, the LaFerrari Aperta is a convertible that looks virtually identical to the coupe version. The car comes with a fabric roof as standard but buyers can order a carbon-fibre hard top as an option, which will make it very difficult to tell the convertible and coupe apart when the Aperta has its roof in place.
The LaFerrari Aperta uses the same 6.3-litre V12 engine as the coupe version, capable of generating a staggering 950bhp in combination with the electric motor that's part of the car's hybrid setup.
The carbon-fibre construction of the LaFerrari means engineers haven't needed to add as much extra weight to strengthen the convertible's structure as would be the case with most other open-top sports cars. Modifications have been made to cooling and airflow to keep passengers comfortable and match the aerodynamic efficiency of the coupe. This means the Aperta is still capable of the same performance as the coupe, namely a 220mph top speed and a 0-62mph time of under three seconds.
Ferrari CEO Sergio Marchionne says the LaFerrari convertible is aimed at those who "refuse to compromise on the joy of al fresco driving", so the car features all the performance aids fitted to the coupe, including an active front diffuser and underbody vanes, plus an active rear diffuser and rear spoiler, all of which improve downforce at high speeds.
The coupe version of the LaFerrari cost roughly £1m, but that didn't stop all 499 produced being snapped up by wealthy Ferrari devotees before it was officially launched. The convertible version is rumoured to be significantly more expensive at £1.6m, as it's more costly to produce and numbers are limited to just 150. Just as with the coupe, the convertible version has already sold out.
Best new car deals 2022: this week's top car offers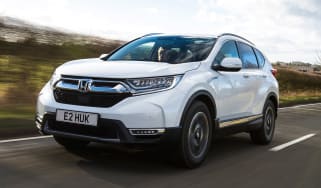 Best new car deals 2022: this week's top car offers
Top 10 best cheap-to-run cars 2022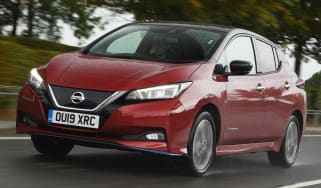 Top 10 best cheap-to-run cars 2022
Top 10 best electric cars 2022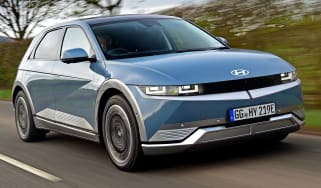 Top 10 best electric cars 2022