Mercedes-AMG E63 saloon gets V8 power, four-wheel drive
Mercedes-AMG E63 and E63 S boast turbocharged V8 engines, four-wheel drive and a 'Drift' mode.
The competition to see who can transport five people as quickly as possible has just heated up as Mercedes takes the wraps off its latest super-saloons. The Mercedes-AMG E63 and the E63 S both come with a twin-turbo 4.0-litre V8 petrol engine producing 563bhp and 604bhp, respectively.
There's already a fast version of the E-Class, but for drivers who look at the 396bhp 3.0-litre Mercedes-AMG E43 and think it's too tame or not exclusive enough, the E63 and the E63 S up the ante in terms of power – and price.
Both E63 cars come with air suspension, four-wheel drive and a nine-speed dual-clutch automatic gearbox as standard. Mercedes says a host of driver-controlled systems will ensure such mechanical complexity won't hinder an involving experience at the wheel.
Mercedes-AMG E63 and E63 S design
The aggressive exterior styling we've come to expect from Mercedes-AMG products is as distinctive as ever in these models. Swollen wheelarches accommodate the increased width between the wheels, while the front end features aerodynamic and aesthetic tweaks to set it apart from the standard E-Class. Ambient lighting, carbon-fibre trim details and supportive sports seats mean the E63 models' interior looks pretty purposeful, too.
Engines
The engines in Mercedes' fast saloons have become smaller over the years: the E63 from the mid-2000s had a 6.2-litre V8 petrol engine which shrank to 5.5-litres and gained turbochargers a few years later. A further decrease in size, to the latest 4.0-litre engine, might lead you to believe the E63 has turned sensible, but improvements in engine and turbocharging mean the new cars are up to 30bhp more powerful than the models they replace.
A more significant change is the addition of standard-fit four-wheel drive. This was an option in some markets for the previous E63, and its popularity (not to mention the added grip it brings) means there's no longer a rear-wheel drive version available.
Mercedes-AMG is adamant this won't mean going without the thrills that rear-wheel-drive can offer: selecting the 'Race' programme, deactivating the electronic stability control and putting the automatic gearbox into manual mode will send power exclusively to the E63's rear wheels.
This 'Drift Mode' will undoubtedly make for a thrilling experience, but keeping the E63 in four-wheel drive is likely to be necessary if you want to experience maximum acceleration – Mercedes is quoting a 0-62mph time of just 3.5 seconds for the E63. The E63 S shaves just a tenth of a second off that time, but on the move its extra power should make itself felt.
Prices and on sale date
Order books for the E63 and the E63 S open in January 2017, with first deliveries due in June. The E63 is expected to start at around £75,000, with the S version costing a further £8,000 or so. The BMW M5 may be marginally cheaper, but it's also down on power and due for replacement soon. Audi's performance-orientated RS6 is only available as an estate, while the Porsche Panamera Turbo S is significantly more expensive.
Engine management light: top 5 causes of amber engine warning light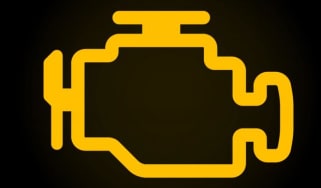 Engine management light: top 5 causes of amber engine warning light
Best new car deals 2023: this week's top car offers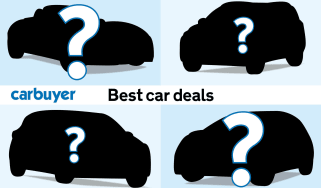 Best new car deals 2023: this week's top car offers
Tesla Cybertruck finally delivered: specs, prices and UK availability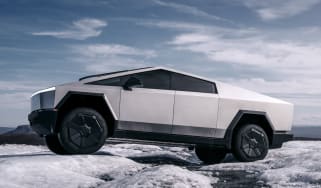 Tesla Cybertruck finally delivered: specs, prices and UK availability