Racy new Aston Martin Vanquish S revealed
Sportier new Aston Martin Vanquish gets more power, uprated suspension and racy exterior add-ons
The new Aston Martin Vanquish S – a sportier version of the 'standard' Vanquish GT car – has been announced and will go on sale this month, with first deliveries expected in early 2017.
Unsurprisingly, Aston Martin has increased the power available – the new car gets 592bhp compared to the standard model's 565bhp – while it has also had its suspension revamped.
On the outside, to distinguish it from the non-S version, the new car gets a smattering of carbon-fibre trim around the front grille and in the rear diffuser, while there are larger air vents in the bonnet, too.
There are also some upgrades inside, with new quilted leather upholstery and some carbon-fibre interior trim.
The Vanquish S is on sale now, with prices for the Coupe starting at £199,950. Deliveries are set to start in December this year.
Aston Martin Vanquish S design
Although there aren't any major changes over and above the standard Aston Martin Vanquish, there have been a few tweaks to accentuate the Vanquish S' sportier aspirations. These include an extended front splitter in carbon fibre and new quad exhaust outlets.
Buyers will also be able to specify a host of optional extras, which include new five-spoke alloy wheels, carbon-fibre bonnet vents and extended side skirts, also finished in carbon fibre. Buyers will also be able to choose from a variety of exterior graphics packs.
Interior
The Vanquish S has the same interior layout as the standard model. What has changed, however, is the addition of new quilted leather upholstery as an option, with 'Vanquish S' embroidered on the front-seat headrests. Buyers will also be able to specify a 'Satin Chopped' carbon-fibre fascia for the centre console.
Engine & performance
Aston Martin's venerable 6.0-litre V12 engine has been tweaked to produce up to 592bhp. This means better performance, with the car's 0-62mph time dropping to 3.5 seconds from 3.8 seconds, while the top speed of 201mph is unchanged. As well as the increase in power, Aston Martin is saying that throttle response has improved, thanks to more efficient air intakes. The Vanquish S does, however, use the same eight-speed automatic gearbox as the standard model.
Fuel economy and running costs
It must be said that if you can afford the £200,000+ asking price for the car, then the eye-watering running costs shouldn't hold much fear for you. At best you'll average around 21mpg, while CO2 emissions of 302g/km means you'll be paying £515 a year in road tax, as long as you register the car before April 2017. Register it after this date and you'll be forced to pay £2,000 for the first year and £140 a year after that. As the car costs more than £40,000, you'll also have to pay an extra £310 a year for the first five years.
Chassis and suspension
In order to keep up with the Vanquish S' extra power, Aston Martin has reworked the car's suspension to offer a sportier, more dynamic driving experience – while promising that it won't compromise ride quality.
Price and on-sale date
You'll be able to buy the new Aston Martin Vanquish S in both hard-top Coupe and convertible Volante forms and the car is available to buy now. First deliveries will begin in December this year, with the Coupe priced from £199,950. Meanwhile, the open top Volante model is priced from 211,950.
Electric MG 4 to arrive in September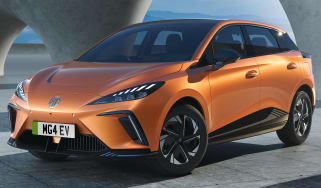 Electric MG 4 to arrive in September
Engine management light: top 5 causes of amber engine warning light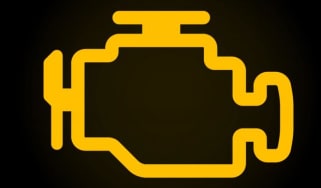 Engine management light: top 5 causes of amber engine warning light
Best new car deals 2022: this week's top car offers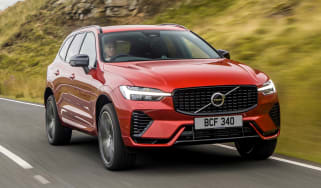 Best new car deals 2022: this week's top car offers