New McLaren 720S supercar storms Geneva
McLaren launches latest high-tech supercar at Geneva Motor Show
The McLaren 720S has been officially unveiled at the Geneva Motor Show as the company's latest 'Super Series' performance car.
The 720S replaces the McLaren 650S, boasts the latest evolution of the Surrey-based company's motorsport-influenced design and promises "unrivalled levels of driver engagement" when customer deliveries begin in May.
The carbon-fibre supercar introduces a revolutionary rotating dashboard display and massive reserves of power thanks to a mid-mounted twin-turbocharged V8 engine. Despite big power, comfort is also assured – the 720S has far greater interior space than its predecessor.
McLaren 720S engine and performance
The name McLaren 720S hints strongly at the power under the bonnet. It's the first supercar to use a new 4.0-litre twin-turbocharged V8 petrol engine – codenamed M480T. It generates 720PS – that's 710bhp – which is fed to the rear wheels through a seven-speed sequential manual gearbox.
Performance is brisk. Going from 0-62mph is dispatched in less than three seconds, 0-124mph in less than eight. If you have somewhere safe and legal to do so, you can continue accelerating to a 212mph top speed. And you needn't worry about shedding excess speed when the need arises, either – the 720S has a carbon-ceramic brake system that'll bring the car to a halt from 124mph in just 4.6 seconds – and in six metres less than the 650S.
McLaren is also justly proud of the 720S's fuel economy – this ultra-fast supercar can return 26.7mpg, a figure which was unheard of in a performance car until recently. CO2 emissions of 249g/km are remarkable too – less than a V8-powered Jaguar F-Type.
The 720S owes much of its fuel-efficiency – and its sheer speed – to its relatively light weight, which is around that of a Volkswagen Golf. This is largely thanks to its carbon-fibre chassis, a feature in common to all McLaren cars, including the legendary McLaren F1. The 720S combines carbon-fibre with aluminium alloys in many aspects of its construction.
To further heighten its driver appeal, the 720S features the second generation of McLaren's 'proactive chassis control'. This uses multiple sensors to monitor the car's behaviour and can react to varying conditions in a fraction of a second, optimising grip and driver involvement as it does so.
It also incorporates 'variable drift control', which eases off the traction control to allow grip to be broken within safe parameters – like the system seen on the latest Ford Focus RS but rather more advanced. It makes the 720S easier – and safer – to provoke into controlled tail-slides.
McLaren also promises its latest model will have an exhaust note "among the most emotive of any McLaren", but buyers after more aural character will be able to specify an optional sports exhaust.
Design
McLaren's design motto is 'everything for a reason'. Like a Formula One car, the 720S is designed for function rather than looks – but you could say the same thing about a jet fighter.
Although hints of the McLaren 720S design had been drip-fed to the media, the Geneva Motor Show gave supercar fans their first proper look. And though its style is clearly related to the McLaren P1 hypercar, it has an identity of its own and many unique features.
The first thing you might notice is an absence of the massive side-mounted radiator intakes seen on the 650S. While this car needs no less cooling than the old one, air is now supplied by intakes concealed within the doors. Active aerodynamic features are also in evidence, including a deployable rear spoiler that can act as an airbrake when necessary.
This wing-shaped rear spoiler also creates downforce – the desirable aspect of wind-resistance that pushes a car down onto a racetrack – increasing cornering grip. It's said to provide up to 30% more than the 650S, or can be adjusted to reduce drag when such downforce isn't needed.
The 720S also debuts new 'static adaptive' headlights, which are inset into 'eye sockets' that channel air to the car's radiators. The headlamps can adjust their beam according to steering inputs and speed, casting light further ahead when driving hard in darkness.
Mclaren 720S Interior
On entering the McLaren's luxuriously trimmed interior you're immediately struck by the McLaren Driver Interface. This is is built around a pair of high-resolution screens, the first is called the Folding Driver Display – and is exactly that. When the screen is opened, it displays a full range of information according to whether the driver has selected Comfort, Sport or Track driving modes.
When the Folding Driver Display is closed, the McLaren 720S only displays the most important information on a slim screen – something designed to reduce distraction on the road or on track. The second display is called Central Information Screen. Measuring eight inches, it's a vertical touchscreen that can run multiple apps to control audio, media and navigation functions.
Aside from the high-tech control system, McLaren claims to have made advancements to give the 720S "an incredible degree of usability and validate its claim to be the most complete supercar on sale today".
Access to the interior is enhanced by sills that drop down when the doors are opened. The doors – which swing forwards and upwards – take a section of the roof with them and this means less uncomfortable stooping to clamber in. They've also been designed to open fully even in tight spaces such as underground car parks.
All-round visibility has been improved – a large glass area admits plenty of light and low positioning of the engine allows a less restricted rear view. It also enabled storage space to be freed up behind the two seats for approximately 210 litres of soft luggage. This is in addition to 150 litres of space beneath the front panel.
Price and on-sale date
Customer deliveries of the McLaren 720S will begin in May, with prices around 5% higher than those of the 650S. That model started at a shade below £200,000, so we expect the prices to start at £210,000 for the 720S.
New electric MG4 hatch to start at £25,995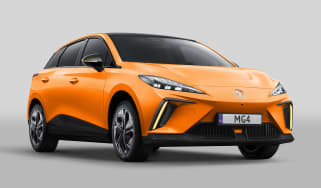 New electric MG4 hatch to start at £25,995
Kia EV4 SUV to take on the Volvo XC40 Recharge
Kia EV4 SUV to take on the Volvo XC40 Recharge
Best new car deals 2022: this week's top car offers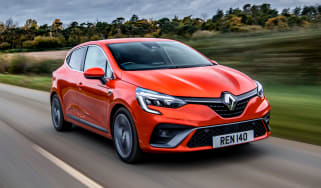 Best new car deals 2022: this week's top car offers