Toyota Concept-i looks to autonomous future
Design study from Toyota takes "people-focused" approach, showcases self-driving artificial intelligence
Toyota has unveiled its latest concept car, called the Concept-i, at the Consumer Electronics Show (CES) in Las Vegas.
Although the Concept-i is a significant distance away from being a production model, its features point towards Toyota's future direction, particularly where autonomous cars are concerned.
The Concept-i has, naturally, the latest autonomous driving systems, complete with self-learning technology – as seen on the autonomous Audi Q7 at CES recently – but adds an extra degree of personality.
Toyota says the Concept-i offers "kinetic warmth", meaning it's able – in theory at least – to learn driving patterns, emotions and schedules, "building a relationship" with the driver as it does so.
Those characteristics are echoed inside the Concept-i, where ambient lighting changes colour depending on whether the car is in autonomous or manual mode, and warning messages are projected throughout the interior, rather than being limited to the dashboard.
Externally, greeting messages can be displayed on the Concept-i's doors as occupants approach it, while drivers in other vehicles will be warned of manoeuvres and obstacles by displays on the back.
The Concept-i is about as conceptual as it's possible to get, but these features indicate Toyota sees autonomous cars and artificial intelligence as being about more than self-driving alone: by generating a relationship between car and driver, it's hoped the Concept-i will assist in the acceptance of autonomous systems.
Bob Carter, Toyota's senior vice president of vehicle operations in America, said: "the important question isn't whether future vehicles will be equipped with automated or connected technologies, it's the experience of the people who engage with those vehicles". Toyota considers this relationship should be a reciprocal one, where cars "engage with people in return".
Despite being a futuristic, self-driving concept car with forward-thinking technology and state-of-the-art intentions, one clear fact can be determined from these images: the Concept-i still needs a physical accelerator and brake pedal.
While carmakers are confident autonomous technology is the future, regulators remain clear the driver must bear ultimate responsibility for the car and its behaviour – for now, at least.
Nissan Ariya vs Volvo XC40 vs Volkswagen ID.4 - which is best?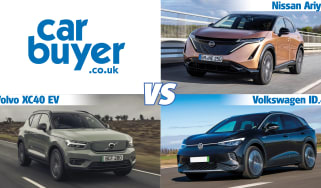 Nissan Ariya vs Volvo XC40 vs Volkswagen ID.4 - which is best?
2023 Hyundai Ioniq 5 N spotted testing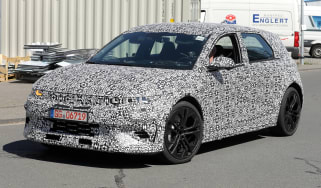 2023 Hyundai Ioniq 5 N spotted testing
Best new car deals 2022: this week's top car offers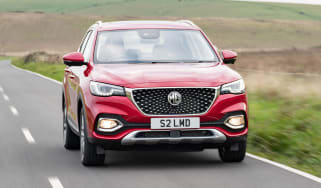 Best new car deals 2022: this week's top car offers