New Audi SQ5 gets petrol power, 349bhp & is on sale now
Audi performance SUV switches from diesel to petrol; performance reduces slightly but remains sufficient
The new Audi SQ5 is a symbolic car for our times. That's not because it distils the national zeitgeist or reinforces the rise of the SUV – rather, it's because while the old SQ5 featured a twin-turbo diesel engine, the new SQ5 has a 3.0-litre turbocharged petrol.
Diesel was once seen as the answer to reducing CO2 emissions, but since then research has shown petrol fumes – while not without damaging effects – are less harmful to human health than diesel exhausts.
With that bit of background out of the way, what's the new Audi SQ5 all about?
Speed, presence and utility, to sum it up succinctly. In terms of speed, the SQ5's six-cylinder engine produces 349bhp, propelling the car via four-wheel drive from 0-62mph in 5.4 seconds, on to a (limited) top speed of 155mph.
As far as presence is concerned, the SQ5's pronounced body kit, 20-inch alloy wheels, aluminium radiator grille and quad exhaust pipes leave little doubt as to its intentions. And utility? Well, the high ride height will make loading children easy and gives a great view out, while the huge 610-litre boot should be able to swallow a family's holiday luggage with ease.
There are three things the Audi SQ5 isn't, though. The first of these is cheap, as you'll need over £50,000 if you want one; the second is economical, as its 34mpg figure is pretty poor by most standards (and about 7mpg down on the old model – although it's broadly acceptable in fast 4x4 terms).
The third thing the new SQ5 isn't (and this will surely rankle with its engineers) is as fast as the model it replaces. The old diesel SQ5 took 5.1 seconds to go from 0-62mph, and while a third of a second may literally be a blink of an eye, in the performance world, one-upmanship is king. There are rumours, however, that a 4.0-litre twin-turbo V8 diesel SQ5 is in the pipeline, expected in 2018.
Until that time, the new, petrol-powered SQ5's CO2 emissions of 189g/km mean anyone lucky enough to negotiate one from their company-car fleet manager will face a high Benefit-in-Kind rate of 34%. Road tax will be pricey, too, as SQ5 deliveries won't start until summer. By that point, the new road-tax system will have come into play, so the SQ5's £40,000-plus asking price will see a £310 surcharge applied for the first five years of its life, in addition to the standard road-tax rate of £140.
New Audi SQ5: price & on-sale date
The new Audi SQ5 is on sale now, priced from £51,200. First deliveries are expected in June.
Engine management light: top 5 causes of amber engine warning light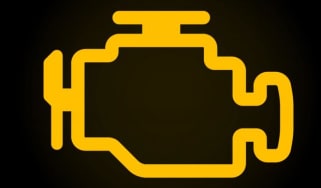 Engine management light: top 5 causes of amber engine warning light
Best new car deals 2023: this week's top car offers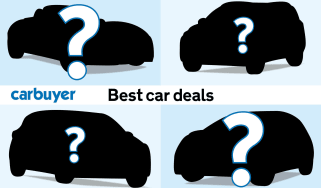 Best new car deals 2023: this week's top car offers
Tesla Cybertruck finally delivered: specs, prices and UK availability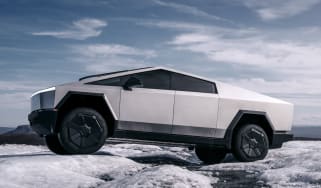 Tesla Cybertruck finally delivered: specs, prices and UK availability